Andy Westcott     The garage never had a car inside.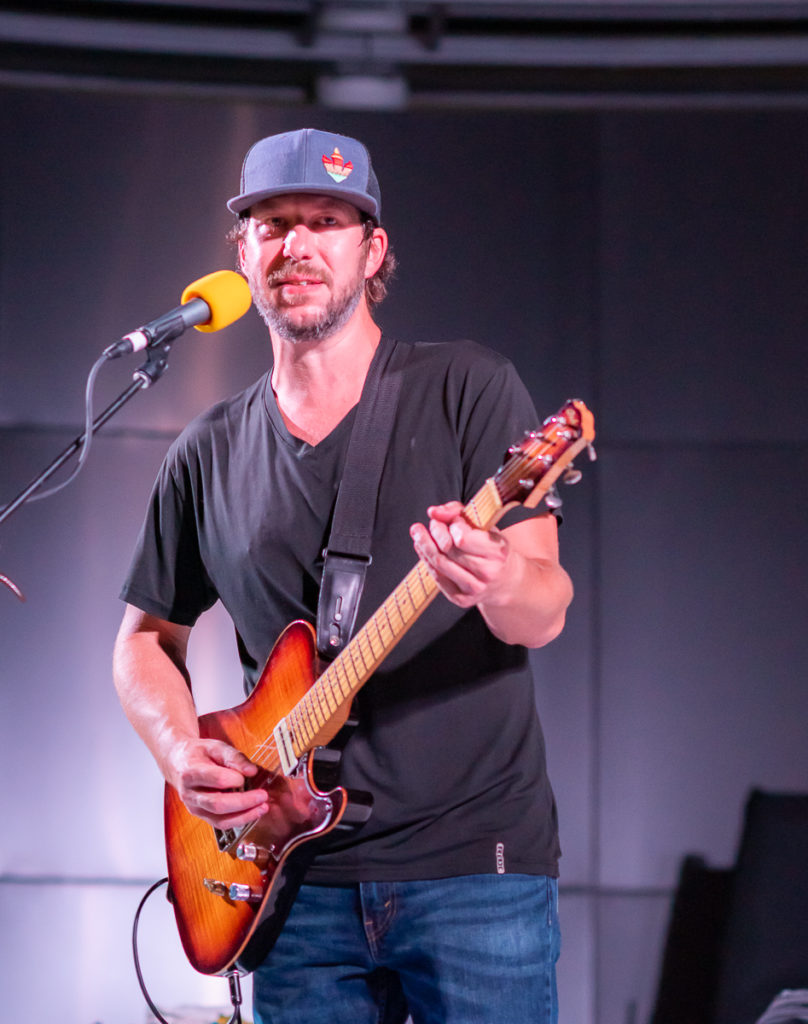 Andy was born in Royal Oak, Michigan, near Detroit. He grew up in Asheville, North Carolina, where he attended school through his freshman year, later moving to Germantown, Pennsylvania, where he finished high school.
His father was a drummer so naturally Andy started playing drums. Their garage never had a car inside. They always had a drum set and instruments with amplifiers setup ready to jam. When they attended family get-togethers, there was always a lot of musical instruments around, and Andy always gravitated to the guitar. After this selection process, his father got Andy his own guitar.
YouTube and VHS tapes were his main source of instruction, and Andy started to learn songs by listening to them. The Northwest High School music teacher also taught computer literacy so the music students learned how to digitally record and edit music. The students were encouraged to partner together and create their own song and record it. These were the only official music classes Andy undertook. He graduated in 2003.
Andy talked his younger brother into playing bass. They started their first band, The Westcott Brothers, and played around the Washington D.C. area until about 2005.The band eventually broke up. His parents had moved to Knoxville, Tennessee. He devised a plan: move to Knoxville, move back in with his parents, get some gigs, earn some money, and then move to Nashville and become a star.
Like most plans, there are always a few modifications along the way. After a few days in Knoxville, while looking for work, Andy became associated with a band called Homemade Wine. They became good friends. They needed a bass player and Andy became their bass player. They were on the road, along the East coast, almost constantly.
Homemade Wine played their first Key West gig at the Lazy Gecko, during the 2010 Meeting of the Minds week. A number of the regulars couldn't travel so it became an acoustic trio. From that point, the band morphed into an electric guitar, high energy band, with a Southern Trop Rock twist.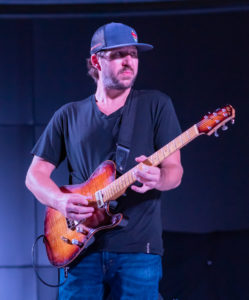 From 2010-2015, they traveled almost constantly, wearing out a couple of vehicles, and a couple of musicians. They were invited to play the Nashville based 2015 Bonnaroo Music Festival.  They bought a Winnebago camper in Knoxville, headed to Bonnaroo, and had a great time, that ended too soon.
While in Nashville they met Carolyn Guarini who had just moved from Key West. She started booking and managing the Homemade Wine Band. They toured through the end of 2015 and the band broke up.
Andy planned a return to Key West with Carolyn. He quickly adapted to the Key West music scene, playing with Jeff Clark, Ross Brown, Caffeine Carl, Rick Fusco, Jesse Wagner, and the Happy Dog Band.
At first, Andy would sit in and play a song with someone, then he would get invited to come play with a group one night, and then someone couldn't make it and Andy would get asked to do a gig with a group – that usually leads to "Hey, why don't you play all the gigs with us?". Andy made the transition from Homemade Wine to playing with 20 different Key West musicians at a variety of venues.
He describes his original music and sound as 'blues driven, Southern roots' music. He's currently settling into a groove with Hiram Garzaro, Henry Lysy, and Rick Fusco known as Andy Westcott Band. In Key West original music is not just tolerated but enthusiastically appreciated. It seems like we have a new album release every month or so. Stay tuned, there is a new Andy Westcott Band album coming soon.
According to Andy, people know why they are coming to Key West. It's very simple – there are a couple of beaches, a concentration of clubs, and a ton of music. Andy says even if someday he makes it to mega-star status, he will still love playing in dimly lit comfortable clubs.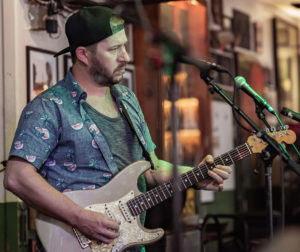 Like other Key West stories, there was this one night… everyone was having a good time playing at the Hog's Breath Saloon, and a person walked up to the stage and asked, "Can I sing with you guys?". Andy is always a little skeptical about someone he doesn't know. An excited local came running up to the stage, and said "Hey, that's Nick Carter from the Backstreet Boys". Yeah, okay sure you can sing with us. Nick suggested "Man in the Box", a real heavy hard rock song by Stone Temple Pilots.  Andy's group knew it well enough to play it. Carter's vocals gave everyone in the band goosebumps. By this time, about 15 women are in front of the stage with their cell phones recording.
Meanwhile, unbeknownst to anyone, Marjorie Lee, one of Andy's favorite Key West vocalists, climbed up in the tree behind the group and started singing a Backstreet Boys song, while hanging in the tree limb – only in Key West.
There are no comments yet, add one below.