Bo Fodor    "Plan your work and work your plan"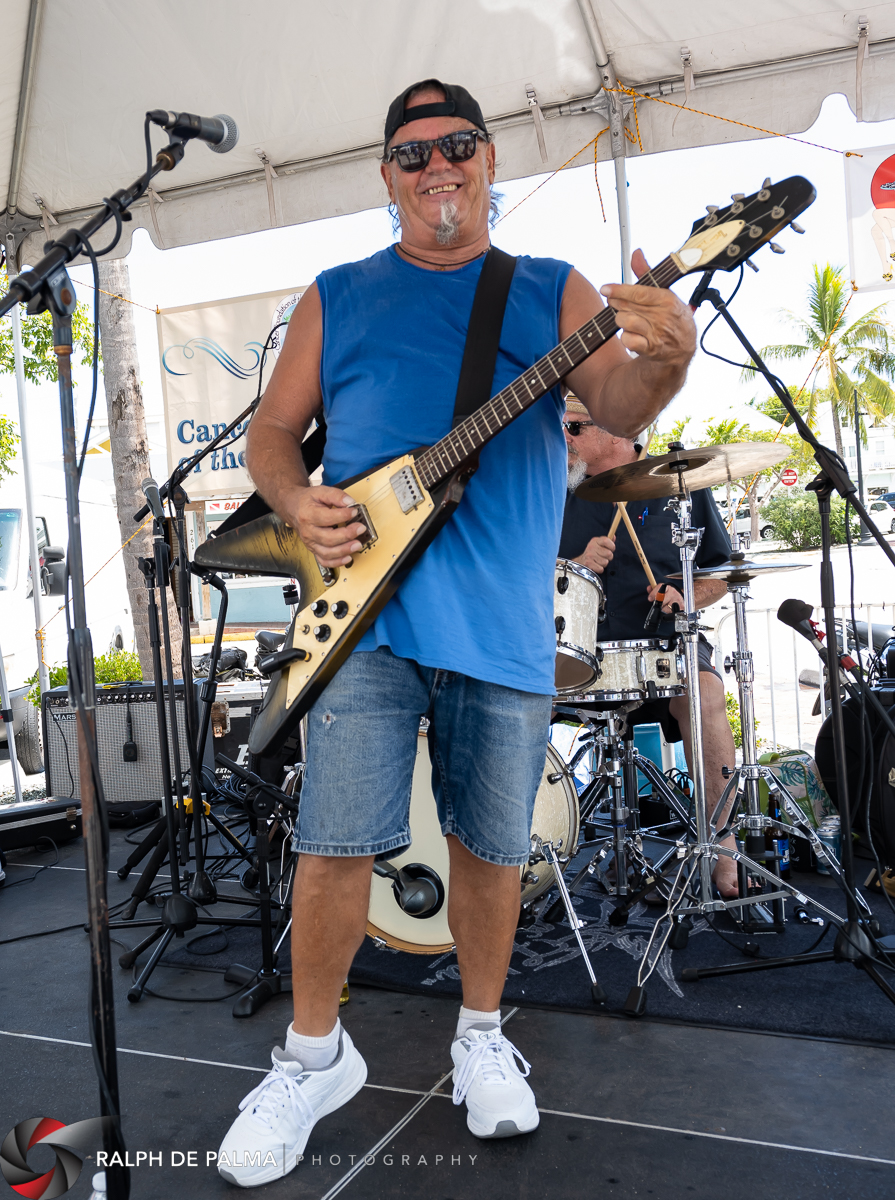 Bo Fodor says he's another Army brat musician who moved a lot with his family, which consisted of two brothers and a sister. In 1974, at the age of 14, he started playing guitar in Minneapolis – Saint Paul, Minnesota. He graduated from Park High School in Cottage Grove, Minnesota in 1978. Fodor says he's embarrassed now to say that David Cassidy was his first musical inspiration. He began gigging with older musicians in popular local bands. He started playing with a band called Counter Attack and toured with them for over seven years.
Later, he toured with mostly classic rock bands such as The Hitchhikers and Wet Spots. They would open for National acts like Poison, Eric Burdon, Kansas, and others through the 80s and 90s. Some of tours led him south, and he was intrigued.
Touring took its toll, and in the winter of 2000, he packed up a camper and drove south. He landed at Boyd's Campground on Stock Island and got his first gig at the Bull and Whistle. After the winter was over, he decided he was making more money in Key West than he would anywhere else so he stayed. He continued to gig at the Bull and Whistle and has been performing there steady for 23 years.  He has also performed at Captain Tony's Saloon off and on for over twenty years. Fodor says, "Key West is a musician's heaven".
Fodor vacationed in Britain and Ireland with fellow musicians Will Parker, Joe Garret, and Jack Wolf. They toured Liverpool, playing at the Tavern Club, and while in Dublin, they played at the Temple Bar and Darkey Kelly's. He had planned a solo European life adventure tour, with only his guitar and riding the trains. COVID cancelled the adventure. Instead, he took a year off work and enjoyed diving and fishing in the Keys.
His good friend, Greg Smith, is a bass player who has toured with Alice Cooper and Ted Nugent. Smith is currently on the road touring with the Happy Together Tour (The Turtles and several classic rock bands), comes to Key West often. Bo gets to sit in with him and his groups when in town. Once during Fodor's frequent gigs at Captain Tony's Saloon, Dale Earnhardt, Jr. sat in with him for a complete set.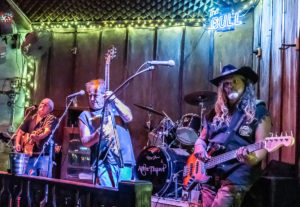 Fodor traveled to Muscle Shoals, Alabama to see the famous recording studios. They were closed on the day of his arrival and someone recommended that he go to a music venue which was located in a cave, just outside of Muscle Shoals. He soon found himself on stage playing music in a cave.
Over the years, he has collected over fifty guitars, including five uniquely shaped Flying-V guitars. It's become his signature instrument. He occasionally plays a Fender Telecaster but the Flying-V is his trademark music tool.
Fodor recorded music on nine different albums, some with his bands, The Hitchhikers and Counter Attack. He recorded an album titled Today Is the Day. There were three live albums recorded with drummer Pete Frazier and his cool band, Jack Nasty, at the Bull and Whistle. Frazier had a booming voice and would also play a twelve-string acoustical guitar at Mallory Square Sunset Celebration for grins. Fodor performed with Pete Frazier for almost 15 years in Key West, until Pete's untimely death.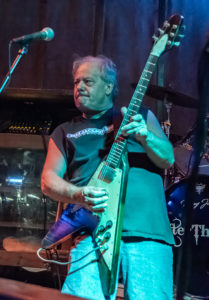 He quit drinking about ten years ago and happily stated, "Ever since, things seem to have gotten easier, especially in the last few years." He manages his life well. He rented a home on Big Coppitt Key for years, then purchased it from the owner five years ago, and has since paid it off.
Fodor enjoys all the festivals in Key West. He has performed in the Fantasy Fest Parade a couple of times. He performed at the 50th Anniversary of the Half Shell Raw Bar last year, and at the 2023 Mango Festival.
When touring all those years, he felt he was over the hill at 40 years old. He was usually just another member of a touring band. Once he arrived in Key West, he challenged himself to become a singer and a more complete entertainer. He loves the Key West music scene and says he can work seven days a week. His fellow musicians are his best friends. His internal driving force is "plan your work and work your plan."
There are no comments yet, add one below.