Bria Ansara  –  Whatever it takes to get them in the door
By Ralph De Palma
Bria Ansara was raised in Brookline, New Hampshire and has been singing since she could talk. Her mother would take her to senior centers to sing for retirees, and she would sing "Over the Rainbow" and mostly Disney movie tunes.
Bria became very shy in the third grade and really didn't get over it until high school. She learned guitar at thirteen and studied the piano briefly. Bria studied art at Plymouth State University in New Hampshire. While in college, she started performing at open mike nights.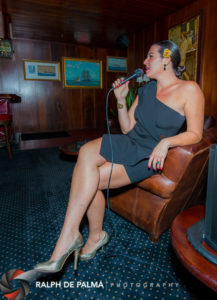 In 2009, Bria visited Key West, found an apartment, and stayed. Her roommate, Barb Grob, owned The Art Bar at the old Flagler Station and started a show on Friday nights where Bria performed. Later, she performed at Berlin's Cigar Bar, singing the old standards that she loves.
She began singing and performing with Marky Pierson and Key West Burlesque in 2012. In her burlesque troupe, Bria learned to practice routines and songs over and over to perfection, then if something goes wrong, and something always goes wrong, you can quickly improvise and make it work. Most of the time, the audience will never know. She has also performed with the Apple Bottom Burlesque at the 801 Bourbon Bar.
Bria taught art at the May Sands Montessori School for five years. She is currently working on a new educational program at The Studios of Key West, called School at the Studios. Four times a month, she brings in different grade levels to view the exhibits, meet the artist, have discussions, and ask some very interesting questions.
She has been performing at The Reach for the past two years. She developed a Jazz Bunch show that begins with Jazz and moves to Motown, Soul, R&B, and what Bria terms, a little 'Yacht Rock'.  She has added some percussion with a small cocktail drum kit.
Bria is drawn to the older music of Motown, soul, rock, and jazz that people know and love. She feels today's music uses too much manufactured electronic sound that is just trendy. To her, the old standards will still be played and performed years from now. She appreciates live music written and performed from the heart. Given a choice, Bria would have loved to have grown up in the 1970's, dancing to disco at Studio 54.
She feels there hasn't been a new genre of music since Rap in the 1980's, and that we are long overdue. Today's Key West music scene is perfect for Bria's interest in music and her very pronounced lusty vocals. She has been inspired by the vocalists and musicians that perform all over town, especially Allison Mayer (aka Baby-T) and the Spectrelles.
At the Paradise Big Band concert in 2013, Bria sang Bill Withers' classic, "Ain't No Sunshine", and then performed, with six other vocalists, a tumultuous version of the song, "Let the Sunshine In". Later Bria sang the title song, "Aquarius" at the Waterfront Playhouse's production of Hair in 2019.
Currently, Bria performs three days a week at Bourbon St. Pub which is her favorite gig.     Sometimes the audience gets a bit confused and thinks she is one of the drag queens that entertain across the street at 801 Bourbon. "Whatever it takes to get them in the door", Bria says. From 8-10pm, she performs her standards, with a bit of rock, as a segue into the male dancers doing their Chippendale routines.
The most consuming Bourbon St. Pub event of the year is the nationally acclaimed New Year's Eve, "Shoe Drop with Sushi" (Gary Marion). Bria has produced the show for the past four years with local musicians. It's a three-hour running set list of high energy music leading up to the midnight shoe drop. Sushi makes her own gown every year. Half-way through the show, she gets in the big red shoe and is raised up to the second-floor level, and then lowered down at midnight. The crowd usually stretches for three blocks. Normally, the event is covered by CNN with Anderson Cooper having it on a live feed with quite a bit of air time.
Bria describes herself as a young person who sings music from decades before she was born, and is trying to remind people of amazing classic music with classic instrumentals, classic lyrics, written and performed by real people. Recent favorites are Herbie Hancock and Lady Gaga.
When she returns to New Hampshire in the summer, Bria plays with a cool group of friends called the Groove Lounge. They cut a jazzy album called "Groove Lounge Featuring Bria Ansara" which is available on iTunes.
One of her original goals was to be one of the Key West musicians that annual tourists would seek out when they came to town. She has developed quite a following of fans that seek her out on visits to Key West. She would like to add to her drum kit and increase her repertoire of 'Yacht Rock'.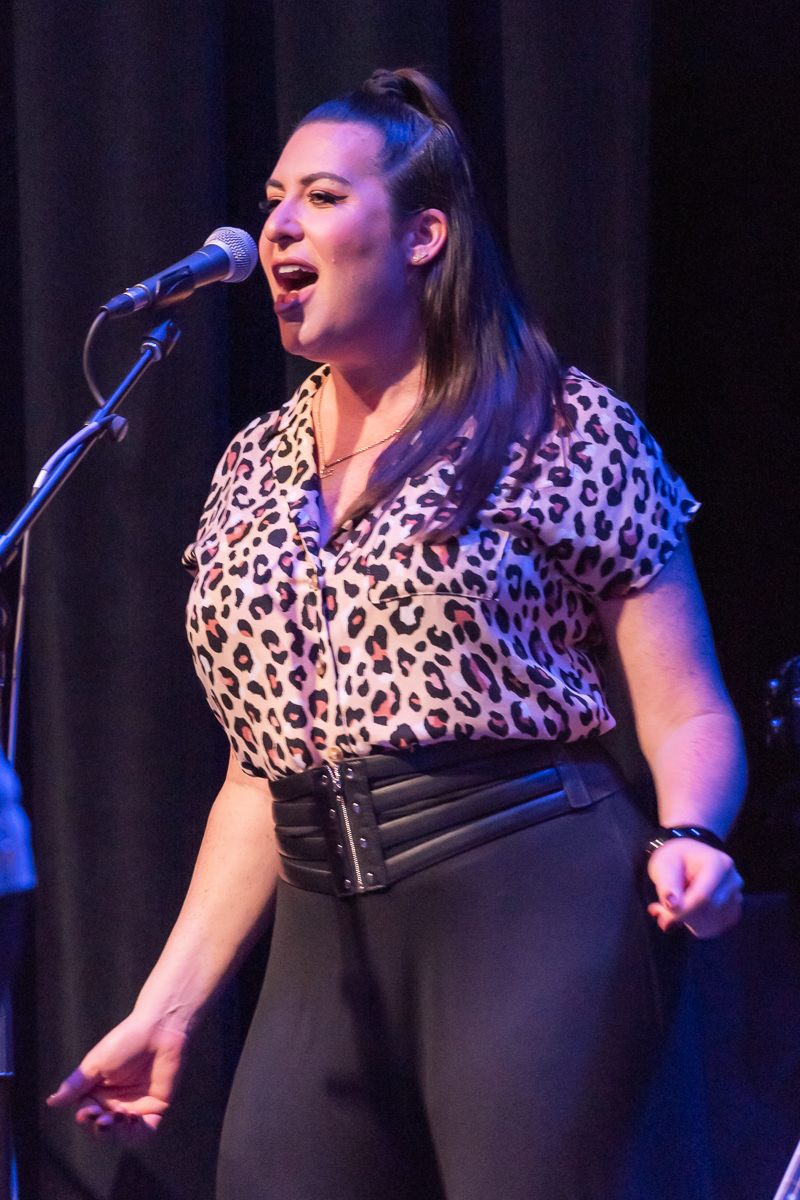 There are no comments yet, add one below.