Buena Vista Social Club –   a love story of Cuban music
Twenty five years ago, June 1997, a group of veteran Cuban musicians released an album that forever changed music, Cuba, and the world. The Buena Vista Social Club produced a phenomenon, and it happened at the perfect time. The music world took notice.
On one of my trips to Havana, I visited EGREM studio (Empresa de Grabaciones y Ediciones Musicales) which originally was the site of a former tobacco processing plant. The manager, Raúl Arroyo, gave me a tour of the historic location. We discussed the recording of the 1997 Buena Vista Social Club album. EGREM was a magical place where big bands recorded in the 40s.
Arroyo's version of how accidental this album happened was an interesting tale of music, love, and Cuba. A totally different album had been planned. Musicians from Mali whom were invited to record, could not travel to Havana. The producer, Ry Cooder, rather than cancel the studio time, recruited Cuban musicians he had known for years. Many had been coaxed out of long retirements.
The general idea was to record some vintage Cuban music with a vintage ensemble but it was by no means an attempt at nostalgia. Cuban music groups like Los Van Van and Irakere had toured for the past twenty years winning Grammy Awards. Many of the songs to be recorded on this album and had languished since the 40s and 50s but, like the old cars on the streets of Havana, their chrome was still bright.
This veteran ensemble had a new opportunity to restore "their" music and return a sense of pride in Cuba, giving the world a new window into their country. They recorded old and new compositions and made arrangements on the fly. By mid-week, everyone knew they were working on special music.
It was a perfect storm of talent and music, at a legendary studio, during an unprecedented time. Cuba had long survived the U.S. embargo, with subsidies from the Soviet Union. The Berlin Wall fell in 1989. The subsidies stopped abruptly, and Cuba's economy had shrunk 35% by 1993. Cuba refers to this as the "special period", teetering on the brink of famine and collapse. In 1997, Cuba was still struggling.
The musicians seemed to know this was going to be a once in a lifetime musical experience. Seventy-year old Ibrahim Ferrer had been selling lottery tickets and shining shoes, not far from EGREM, when recruited. He sang his heart out during the sessions. Eliades Ochoa, a guitarist and vocalist with roots in the mountains near Santiago, was invited. His long-time friend, eighty-nine-year old Francisco Repilado (aka Compay Segundo), became the heart and soul of the ensemble. Years earlier, Segundo had a musical dream. It was so vivid that he jumped out of bed and ran onto his balcony to hear the rhythm that seemed so real. He immediately composed the music and later added lyrics from an old country folk tale. It became their signature recording of a now famous love story between Juanica and Chan Chan.
The album's producer, Ry Cooder said, "He (Segundo) knew the best songs and how to do them because he'd been doing it since World War I".  All were stars or former stars. There were no egos taking over, no jockeying for position – they were playing wonderful music as a perfect ensemble. Omara Portuondo was the only lady in the group, adding her grace and rich vocals. Rubén González was considered one of the best pianists in Cuba. The album name, Buena Vista Social Club, came from an old club where black musicians had once gathered – it had closed decades earlier.
The London based recording label, World Circuit, knew they had a very good album. They considered it a specialty album with a narrow audience. They planned for limited promotion and marketing campaign. The pattern with most music releases in the 90s was an early surge that needed to be sustained by an expensive advertising campaign and even then interest would then slowly wane. None could have imagined the impact they would have on Cuba and the rest of the world.
What happened to the Buena Vista Social Club album was a true phenomenon. The early sales surged but then kept steadily rising. Momentum kept building. The enthusiasm seemed mostly by word of mouth. Everyone hearing the music, fell in love with it and told all their friends who in turn told their friends. No habla español, no problem. It became a global phenomenon which sold over 9 million copies. They also had a documentary film produced that was nominated for an Academy Award. The group performed a 1998 concert in Carnegie Hall.
Their music found its way to almost every radio and venue in every country. I remember getting into an elevator in Miami and hearing Chan Chan. Cuba tourism grew exponentially as did much needed Cuban pride. Today every club in Havana performs their music all the time. It seems like the Buena Vista Social Club (now mostly wonderful copycats) perform every night to tourists all over Havana. Most of the original 16 are gone but their legend lives on.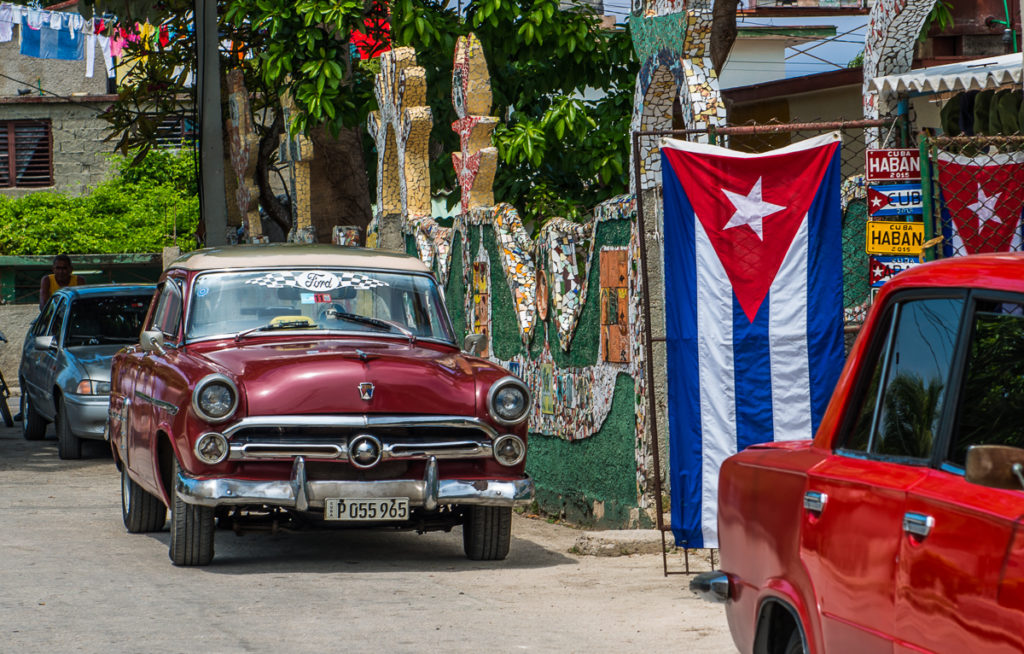 After 25 years, the album has been reissued with additional tracks, a 40-page liner notebook, CDs, LPs, and the phenomenon will continue.
There are no comments yet, add one below.