Cory Heydon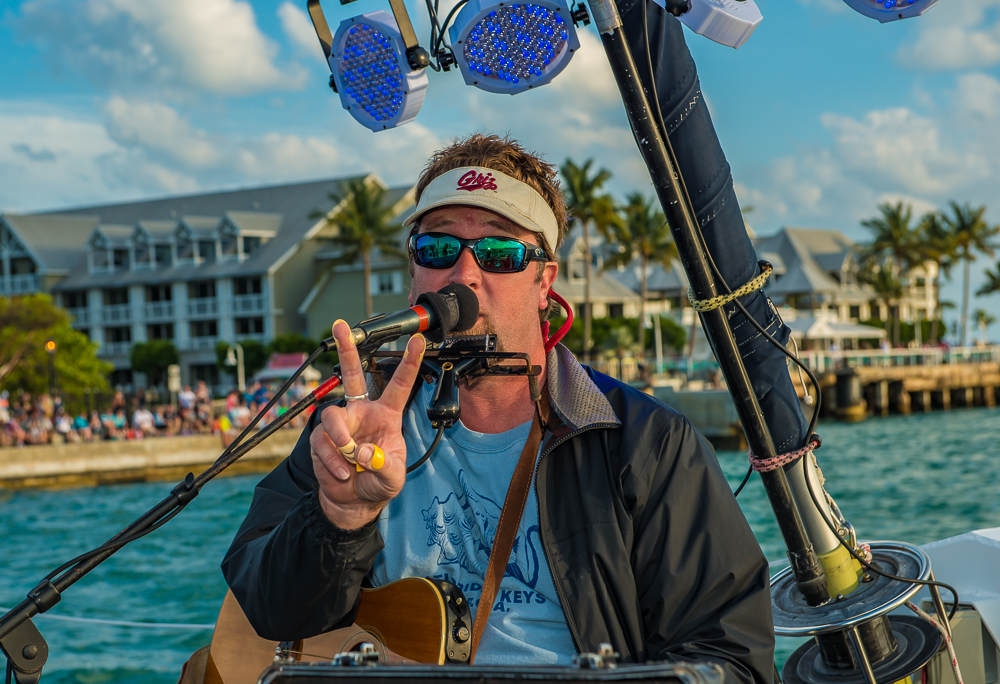 Cory Heydon grew up in Rudyard, Montana, population 183.  It's approximately a 3-hour drive from Glacier National Park/International Peace Park. Cory feels, "If people could go and experience the wilderness there and hang for a while, we would all have fewer problems". His mother played the piano for Our Savior's Lutheran Church. The organ player, Stanley Barbie, was his piano teacher.
Cory continued playing piano into his college years. During his sophomore year at the University of Montana, Cory became the Pop Concert Coordinator. He was the sound engineer for the concerts. In 1991, he auditioned for a band. Cory arrived at the audition with his keyboard, and the group said, "We need a guitar player." Within a month, he had purchased a guitar and soon began playing with the band that turned into the first Cory Heydon Band.
During one gig, the band manager for The Jayhawks said to him, "Cory, all you have to do for the rest of your life is play music. Just come down to Austin, Texas."  Heydon moved to Austin after graduation and had to work as a carpenter to make ends meet.  After a year, he moved to San Diego for two years, and then returned to Montana.
In 1997, Cory recorded his first album in Montana and began playing almost every night, touring around the state for a year. He moved to Nashville and stayed through 2000. He developed a connection with the cruise ship industry and performed on ships for four years. He was working on a Royal Caribbean ship, out of Fort Lauderdale, that made a stop in Key West on July 9, 2004.
One of his first sights in Key West was "a dude (Barry Cuda) pushing a piano down the street at noon." He followed Barry Cuda to Sloppy Joe's and was impressed at the live music available on a Tuesday afternoon in downtown Key West.
While the ship was on its scheduled layover in Key West, Heydon spent the time playing at Rum Runners bar for two hours. He was offered a month-long gig at the now-defunct Bare Bottom Beach Club which later became a full-time six-night-a-week gig – No more cruise ships.
After two years, Charlie Bauer offered Cory two days a week at the Hog's Breath Saloon. Then, Bauer and Nadine Grossman had a 'crazy idea' about putting music on the bow of the Fury catamaran for its sunset cruises. In January 2005, Heydon was used for the experiment.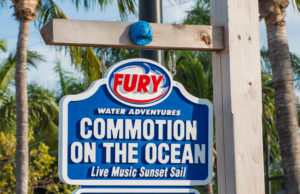 He played solo for the first year, and it worked. Originally, Bauer wanted to change talent continuously on the Fury.  Setting up on the bow of a boat is difficult so having the same musician all the time made more sense. Cory Heydon has since made over 4500 "Commotion on the Ocean" performances on the Fury. He keeps a regular schedule of six nights a week, weather permitting. Fury now regularly runs two boats with live music on the sunset cruise.
After 16 years, the "Commotion on the Ocean" is still the highlight of his day.  His first twelve years, he played with Tom Conger on bass and Terry Wetmore on drums. The last four years, Cory has performed with Lee Venters on drums and Drake Leonard on bass. He says they're the 'baddest' rhythm section on the water. They get to see so much natural beauty, have fun with seventy passengers, and enjoy a beautiful sunset in the American Caribbean.
If you want to hang out and play music in Key West, you have to give the audience what they want. Heydon says, "Music is just another word for business." He will play 'Brown-Eyed Girl" and "Sweet Home Alabama" anytime someone requests them. It's two and a half minutes of your life… "We're all selling the same thing."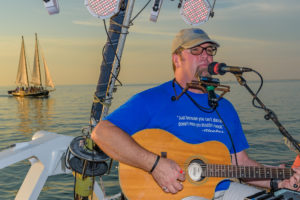 Cory has noticed that people are harder to entertain these days with live music.  People have their heads in their iPhones and are a little harder to grab. On the Fury, he has their complete attention. Since Covid, tourists coming down from up North seemed to be starving for live music.
There is a live album in the works from the "Commotion on the Ocean". They usually return to the dock no later than 8:30PM, giving Drake and Lee time for a night gig once in a while. Cory has to get home; "Golden Girls" start at 9.
One Comment