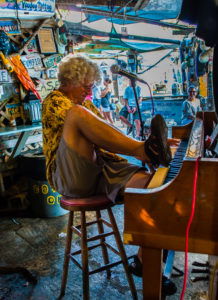 Nothing lasts forever but Kent Smith (aka: St. Petey Twig, aka: Barry Cuda), a fifth-generation Floridian, who has been pushing a 500 pound upright acoustic piano down the streets of Key West for almost forty years, is now leaving us.
There is some dignity in the saga of Barry Cuda music and memories. Cuda's performance statistics are almost as insurmountable as Hank Aaron's.  He has rolled his piano down Key West streets over 7,000 times with over 11,000 performances over 37 years. A special ramp was eventually used, as his lower back aged, to get his piano on stage for 32 years at the Hogs Breath Saloon.  For his 30+ years of gigs at Sloppy Joes, a special hydraulic lift was employed, to hoist his piano 4 feet to the stage.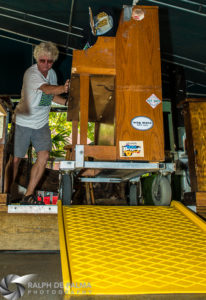 There is also some epic quality to the way the story begins and now, the way the saga of Barry Cuda is ending. It all began when his good friend, Bill Blue, was touring the same areas of Northern Europe in 1983. They would meet often. On one occasion Bill had overspent his budget and Cuda offered to pay for his plane ticket back to Key West. In return, Bill offered Cuda a month or so at his home, with the promise of some piano gigs to return the favor.
Cuda's band, Silver Kings, were planning a breakup, and he was on the way to New Orleans to continue his roots blues and boogie-woogie career. So, Cuda took Billl up on his offer. Key West had the same effect on Barry Cuda as it had on many musicians, and his four weeks turned into almost forty years.
The saga continued for the next 37 years, making music all over Key West. Cuda refused to play a "Robot Piano" (electronic keyboard) like most fellow pianists in town. Instead, he built a special frame with inflatable tires to cushion the roll of a variety of 500 plus pound acoustic upright pianos.  He developed his own philosophy of piano moving: "It's like surfing, you have to move around it and use the momentum of the piano to help. "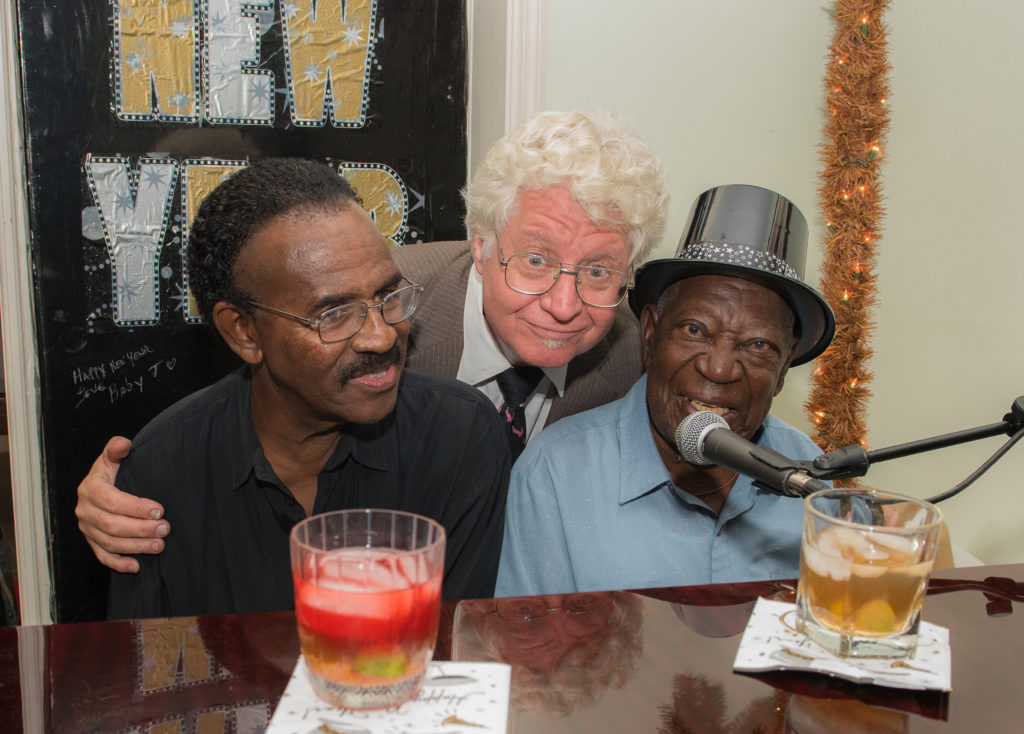 Barry Cuda has performed at the biggest and the smallest venues. He has played at the fanciest and the funkiest of places. He has performed with a long list of the best musicians in Key West. He has written and improvised his own boogie-woogie and blues tunes and has perfected covers of standards and forgotten tunes.
He calls himself a "music archeologist" and digs up old songs and makes them new. Cuda researched old classical Cuban compositions. At the Key West Theater in 2015, he performed an entire concert of music from 19th century Cuba and connected it to rock and roll. He knows historic details of every cover that he performs and takes the time to educate his audience; a great performance enhancer.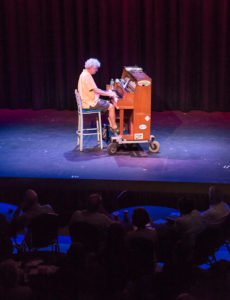 After 39 years of performances, Cuda says his favorite venue is the funky B.O.'s Fish Wagon, where the roof leaks a lot during a downpour and there is barely enough room for his upright. His audience is a little different than most venues, accepting the funkiness of both Cuda and B.O.'s. For the past 26 years, he has rolled his piano from the Hog's Breath Saloon along Lazy Way Lane to B.O.'s.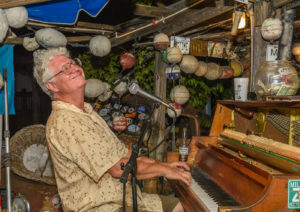 This saga is not really ending. Cuda will be performing as long as he is above ground, but no longer in Key West, except for possible cameo winter visits. He brags about "leaving Key West after almost 40 years and having never played a Jimmy Buffett, Billy Joel, or Elton John cover".
The 80s Key West when Cuda arrived, is long gone as well as the cheap rents on Duval Street (some venues currently pay over $15,000 monthly).
Change is inevitable – some for good, some not so much. According to Barry Cuda, the corporate influence on the Key West music scene has been mostly negative. The music played today, in most of the venues, is booked and managed by people whose interest are skewed to the "safe" music, also known as the "Cruise Ship Songbook", instead of more creative covers and original songs from local musicians.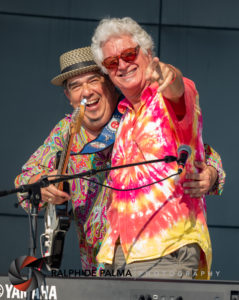 Former long-time Key West resident/musician/sound engineer, Dan Simpson has worked on many projects with Barry Cuda and considers him a favorite. He thought of Cuda as "the canary in the coal mine". In a 2013 interview, Dan said "As long as Cuda is still playing downtown with his acoustic piano and his roots music, then Key West still has a –xxx– future."  A 2021 update from Dan Simpson included "Except for a couple of holdouts like (to remain nameless), bland resort music will be a lot closer to ruling Key West when Cuda leaves town.
Watch this space!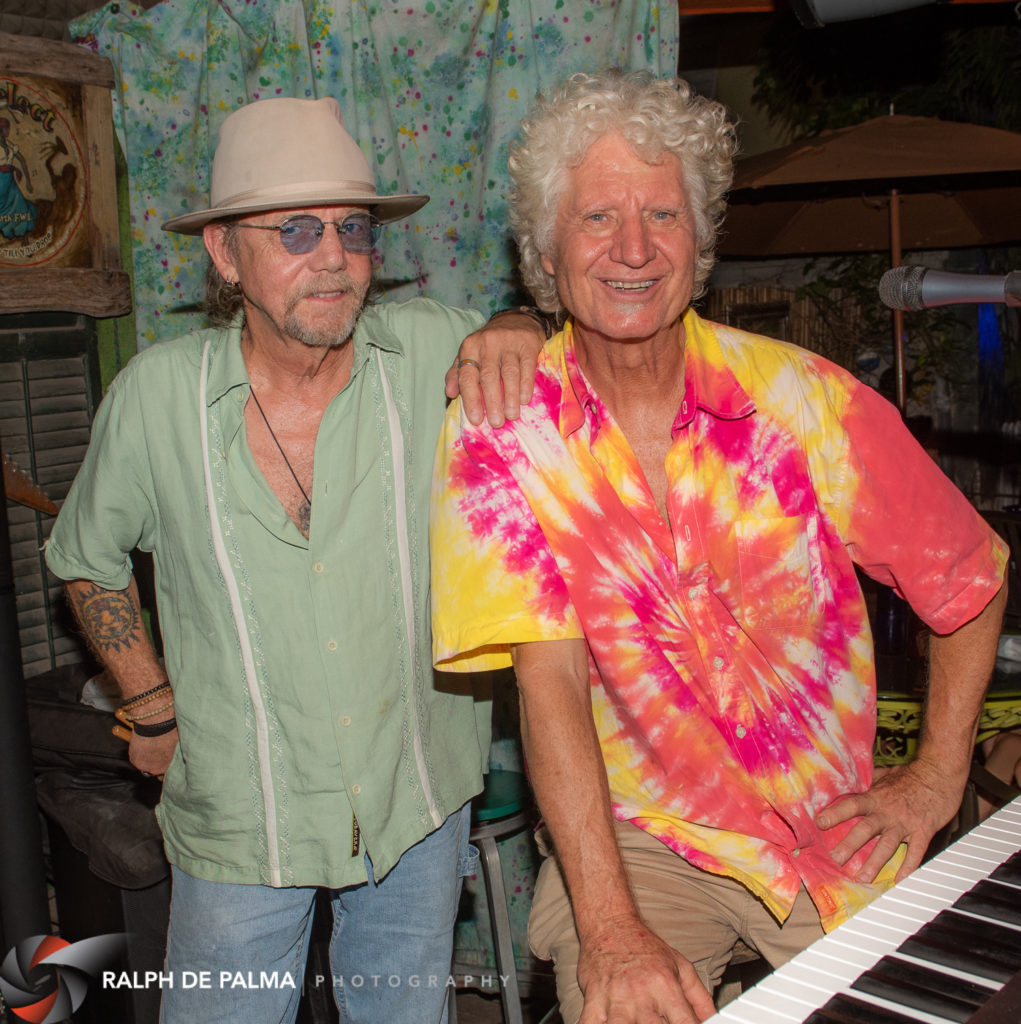 Want a grin?
Check out this link to see a young Cuda with the Silver Kings in 1983 Norway:
https://tv.nrk.no/serie/reisende-i-swing-og-show/1983/FTRO10006883
10 Comments