Dottie Martin     "…one of the legendary Key West classics."
By Ralph De Palma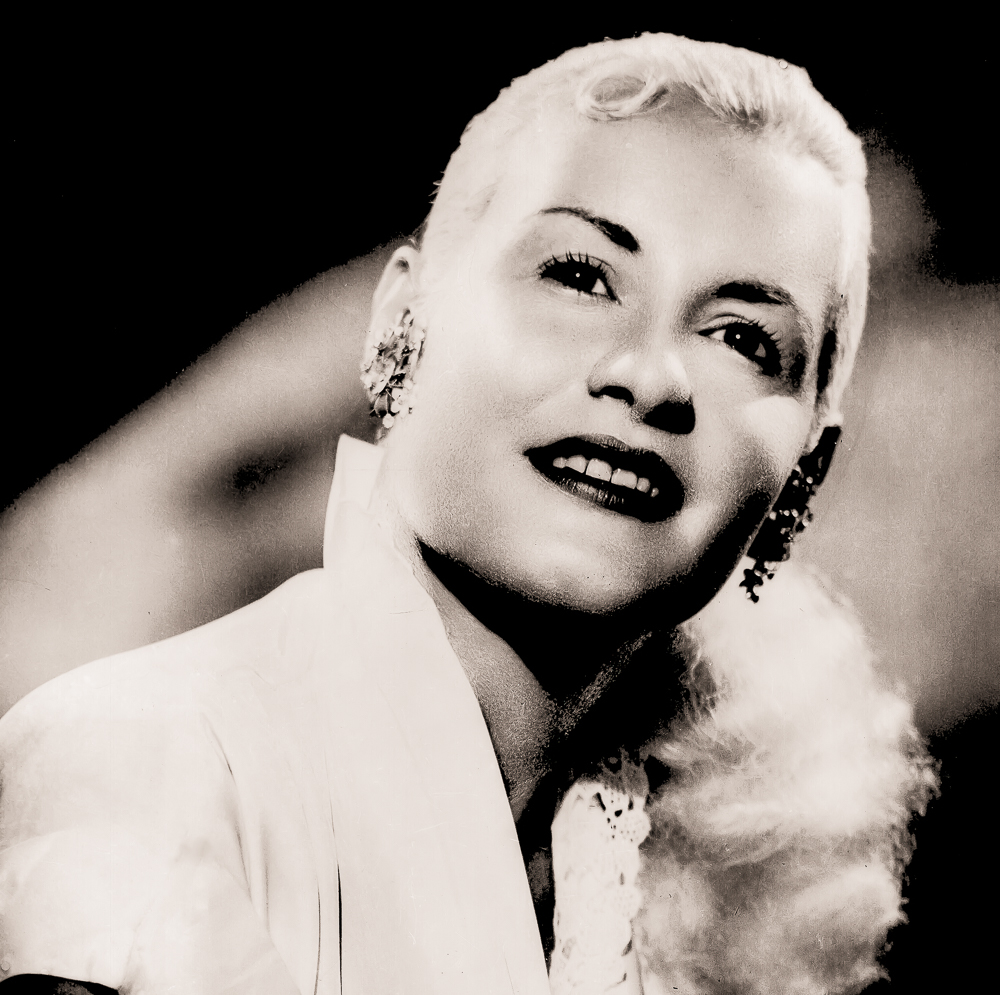 Dottie was born and raised in Detroit, Michigan. At age 17, she fell in love with a 4ft. 10in. jockey. They were married, traveled around the country, and later, divorced. Dottie started singing and performing at the age of 20.
In 1949, while visiting friends in New York, Dottie was set up with an audition at the St. Regis Hotel with Ray Block, Broadway songwriter, musician, and Big Band leader, who was associated with Music Corporation of America. The audition resulted in an agent, a vocal coach, and a budding career with radio producers. Television was very new and radio was still the ticket. She began learning how to perform by working in smaller clubs, traveling to various cities in the Northeast and returning to gigs in uptown New York.
Dottie married again but it lasted only a year. In 1950, she started singing in Miami Beach, and later Palm Beach, Florida. When tourist season ended, there was no work. Her agent booked a week in Key West at the Tropic on Duval Street, which turned out to be a strip club with a gambling room. After a week, Dottie moved on to other Key West venues.
In the 50s, Key West was a Navy town with three squadrons of submarines stationed here. Dottie said, "Those Navy guys loved her and her 19-inch waist". Key West was beautiful and laid back, rents were very cheap, the weather was perfect, and there was plenty of work. Dottie worked the Sands, Logan's Lobster House, Two Friends, Gallery Lounge (now Bull & Whistle) and many other clubs.
She kept an apartment in Palm Beach and sang in both locations for several years. In 1972, she moved to Key West full time, renting an apartment for $25 a week.  She remembers one apartment, near the beach, where the breeze would almost 'blow her out of bed'. She worked everywhere and sang with everyone for 34 years until retiring and moving to Winter Haven in 2006.
Her favorite Key West performer is Coffee Butler. Club owners, Jim and Jack Holt, 'stole' Coffee and Dottie from other clubs for their Bamboo Room on Appelrouth Lane. She remembers singing "Over the Rainbow," one of her favorites, and many other classics with Coffee at the Hukilau. They played together a long time, when it was extremely difficult for black men and white women to work together. One night after work, around 2am, Dottie saw Coffee walking down the street – his car was in the shop. She stopped and asked him if he wanted a ride. Coffee said, "Are you trying to get me killed?" Jim Crow had, sadly made it to 1950s Key West.
Dottie traveled to Havana, Cuba in 1959, shortly after the revolution. She traveled with another young redhead singer and said American women were very popular. She met Pablito Del Rio, a young tenor with a great voice. They toured Havana for a few days and had great fun (Dottie said he was cute too). A few years later, he had left Cuba and was singing in Miami. Dottie went to hear him perform often.
Peter Graves was shooting the movie, "Beneath the Twelve Mile Reef", in Key West and came by to hear Dottie sing one night. They went out on a date a few days later. Dottie hadn't realized Peter was so tall until he asked her to dance. She says she came up to his navel.
Dottie performed with Bobby Nesbit for years. Bobby said, "Dottie was a class act and one of the legendary Key West classics. She was always dressed to 'the nines' when she came into a club. She always sang "La vie en rose", with me at the piano."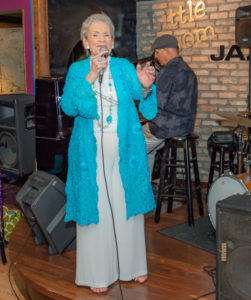 Dottie remembers working a lot of shows with Larry Smith at the Pier House. Larry said, "I have had the great fortune to accompany Dottie Martin for years, and during every performance she has commanded rapt attention from her audience by mesmerizing them in her unique, whisper soft, dignified, understated, fascinating, elegant fashion."
Another favorite, Skipper Kripitz said, "Dottie Martin represented a bygone time of formality, class, and specialness of performance. She wove her magic spell of dramatic fantasy and charm in every story she would tell through her show.  Dottie is the consummate, timeless cabaret performer. We'd always be in awe."
Dottie Martin lives in Winter Haven and misses her many Key West friends and we miss her too. She will be 95 this January 8th sharing the same birthday with Elvis Presley.
3 Comments