Francois Gehin      "… the bass makes me want to dance."
Francois Gehin is from Paris, France. A part of his family was originally from an area in the mountains of Eastern France. Many of them played music, including grandfathers, uncles, and children. Whenever Francois would visit he wanted to join in and play music. They needed a bass player so he tried the bass guitar and loved it. He began to study music and learn bass. When he listens to music, he says, "the bass makes me want to dance."
While attending Lycée de Sartrouville High School in Paris, his band, Mandragore, received a six-month contract to perform in Tunisia. Later, Francois began touring with another band, Little Bob Story, which still tours today. They performed live at an all-girl college in Antananarivo, the capital of Madagascar and said it was pure madness. The 13-piece band could not hear their music over the screaming audience. The event made him understand why the Beatles stopped performing live.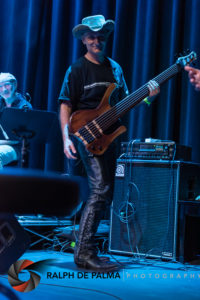 In 1981, while living in Paris, Gehin married a woman from Brooklyn, N.Y. and, in 1986, decided to move to New York. He started playing with various groups. He played with Popa Chubby in the subways and later toured with him in Bermuda.
Francois met his second wife, who was originally from Key West, in New York. She was very jealous and wanted him to leave the New York music scene. They decided to give Key West a try. He met another bass player Dan Simpson who introduced him to Bill Blue and Francois soon became one of the Nervous Guys.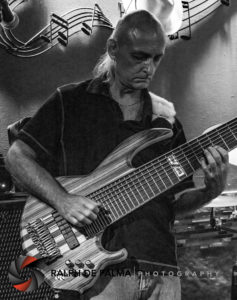 After the 1989 market crash, there was a slowdown in the Key West music scene. Francois missed New York and the Grunge era so he moved back in 1992. He performed with the Rockettes' and played with Popa Chubby again. Gehin began touring with a young Brazilian star, Supla and Psycho 69, a heavy metal band.
He married Tara in 1999 in New York. While visiting his brother who now lived in Key West, they decided to return.  He had been doing some recording in New York and accumulating recording gear. A friend from New York visited in 2000 and helped him set up a recording studio in his home. Gehin now works remotely with artists in New York and Europe.
Upon returning to Key West, Francois continued to perform with Bill Blue and the Nervous Guys. He later began performing with Larry Baeder, Dora Gholson, and Richard Crooks. They formed The Muse Gurus in 2004. Baeder had a number of original songs that they recorded and released in an album in 2006. The group performed together for almost ten years, until Richard passed away in 2014. One of Francois's favorite gigs was when The Muse Gurus opened at the Hard Rock Hotel in Hollywood, Florida for B.B. King.
Francois enjoys performing with good vocalists that love to interpret older music differently. Little Bob Story, the late Bill Blue, and Robert Albury are like that. It's a joy to capture the essence, or feeling the meaning, of what the vocalist is trying to say while performing. He loves bands that allow everyone to flourish and try different things. He enjoys trying new ideas and making music better.
Currently Francois performs at the Sunset Pier with Robert Albury and Fritz Sigler, and he also plays with R.B. Tolar at the Little Room Jazz Club.
Gehin had been playing a Conklin 7 string bass since 1996 and, in 2019, he found a Conklin 9 string 36 fret bass. The range of musical notes increased as did his ability to perform and write new melodies. It is MIDI (Musical Instrument Digital Interface) compatible which allows him more control while working in his studio. He loves playing the 9 string bass. The possibilities are endless, and he never gets bored.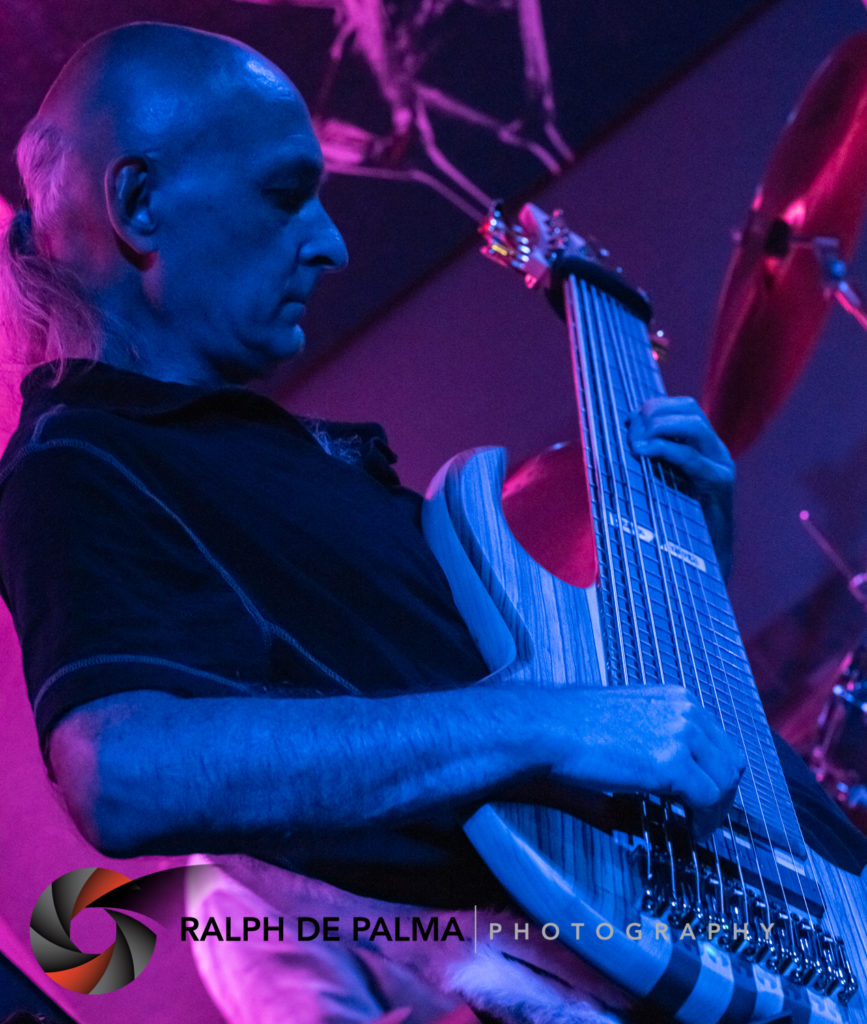 There are no comments yet, add one below.