Gabriel Wright – Live on the Rock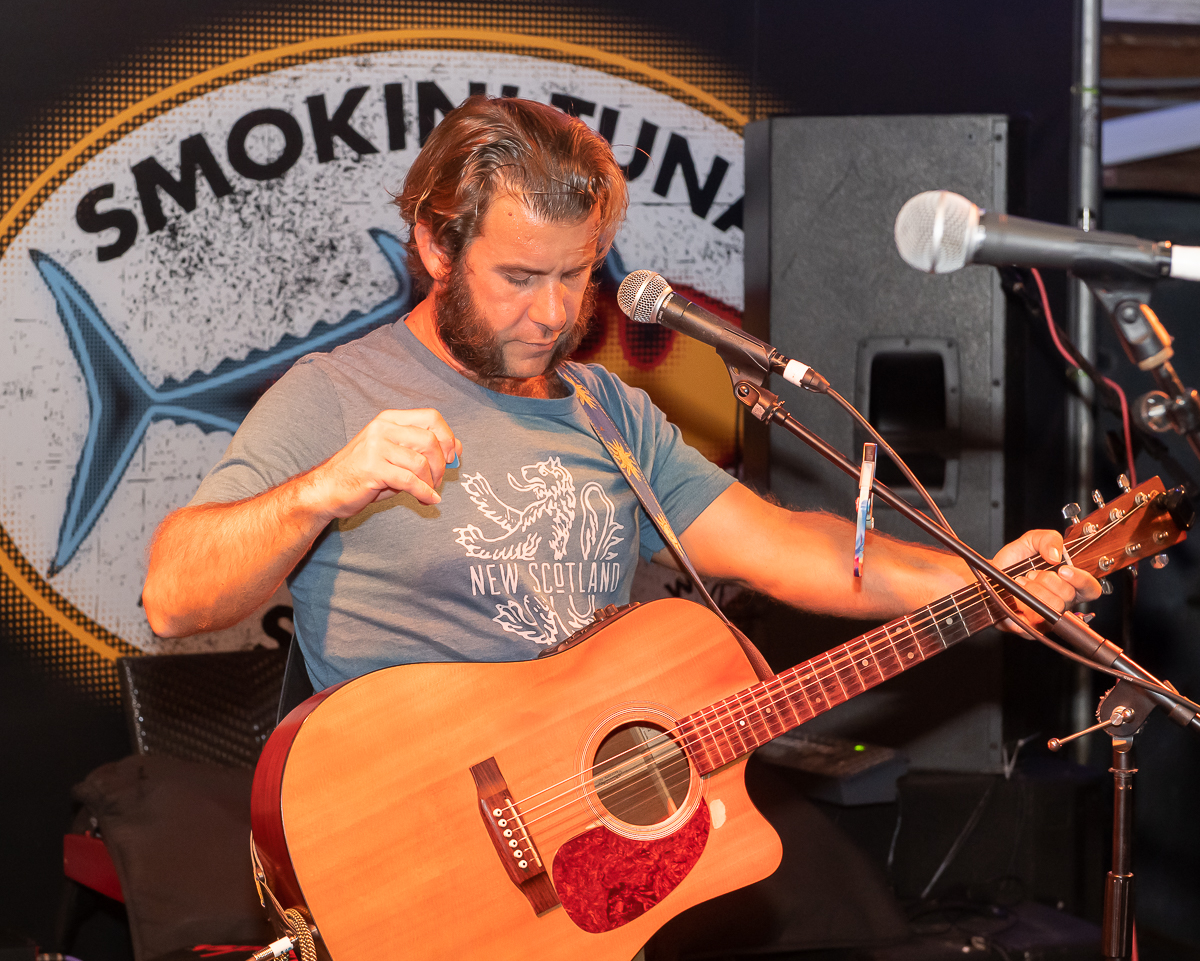 A native of Lima, Ohio, Gabriel Wright became interested in music at an early age. It seemed he was always studying or performing music. He especially loved the guitar. In 2004, Wright graduated from Berklee School of Music in Boston with a major in songwriting.
After graduation, he moved to Nashville, 'home of the songwriter', and stayed three years. Nashville is spread out with people from all over the world and was a great place to learn about lyrics and stories for songwriting. Nashville is a very competitive highly commercial environment, more a musical industrial complex than an incubator of creativity.
Wright moved to Cincinnati, playing more gigs along the Ohio River, and would also drive to Lexington and Louisville, Kentucky for gigs. In 2012, he came to Key West on vacation and was amazed at the total creative environment with music, art, writing, and theater on this small island. Returning to Ohio, he planned his move and returned to Key West.
Wright found an open mic night at the rooftop of the former Rum Barrel and soon had a gig. One of his first weekly gigs was at the Southernmost Hotel and later Hog's Breath. He soon discovered 'slow season' when he lost a lot of work. He would hit the pavement often. He auditioned and was hired at Captain Tony's Saloon and has been a consistent performer there for over nine years. Gabriel now performs well over 200 gigs annually.
He married Kim in 2018, a media marketing specialist. In January 2019, they bought some equipment and began to live video stream his gigs on a custom YouTube channel, "Wright on the Rock", attracting a small audience. Viewers could comment, chat, subscribe, and leave a tip. He would do schedule weekly "Porch sessions", performing music and taking requests through YouTube channel chat sessions from his front porch. They began to live streaming sunsets, bike trips, and Key West events like the Zombie Bike Ride and Fantasy Fest. Gabriel and Kim quickly discovered there are Key West festivals and events almost every week and had plenty of live video streaming opportunities.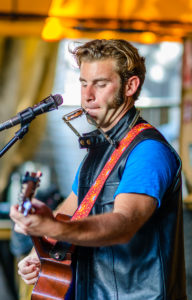 In March 2020, when the world shut down, everyone was forced to the internet and live streaming became the only way for musicians to perform and reach fans. To most musicians, this was new and difficult but Gabriel and Kim had already been streaming live for over a year. Their systems were advanced with great quality. During the shutdown, their viewers and subscribers expanded exponentially along with their income from tips. They now have over 6,400 active subscribers.
Currently, most of their streaming music gigs average 25-60 viewers and the sunset streaming average over 100 viewers. The 2022 Fantasy Fest Parade had over 1,000 viewers. Their viewers' chats increased, became more devoted, much more than song requests, and they got to know more about Wright and each other. Some would become friends, exchanging emails and phone numbers. Many would later visit Key West and attend his gigs in person, introducing themselves. This now happens frequently, sometimes with multiple YouTube subscribers, at gigs in Key West almost every day.
They have regular scheduled live video streams (Porch Sessions and sunsets) every week plus music gigs and events. Kim rode her bike through Bahama Village after Hurricane Ian live streaming the effects of the storm – the viewers commented that it was better than watching the Weather Channel.  They also live streamed the Pirate Wench drop on New Year's Eve 2022 at the Schooner Wharf Bar. In 2022, they live streamed 407 gigs and events. Their YouTube channel had almost two million views. They live streamed part of the 2023 Key West Musicians Festival and directed all their tips to the Sister Season fund.
As a musician, Wright has made a connection with his streaming audience that was never possible with a live audience in a two-hour performance. Their streamed performances are also archived and can be viewed later at any time. He gets to know his viewers (fans) on a personal level. Their chats and stories help establish a deep connection and allow Wright to understand how his music has an effect on his fans. One of his subscribers was undergoing chemotherapy and told him how he wished he was able to attend one of Wright's live performances in Key West. Gabriel Wright said it brought tears to his eyes.
Over the years, the music industry has evolved from vinyl albums, cassette and 8-Track tapes, then CDs, Music Channel Videos (MTV), streaming audio music (Spotify, Apple, etc), and now live video streaming performances. When asked where he thinks the music business will evolve next, Wright says no matter what happens next, it's still a musician, with skill and talent, sharing their love of music. He feels with live-streaming, today's musicians can reach music lovers easily and develop a more personnel connection with each and every fan. Check out his live stream YouTube Channel, Wright on the Rock.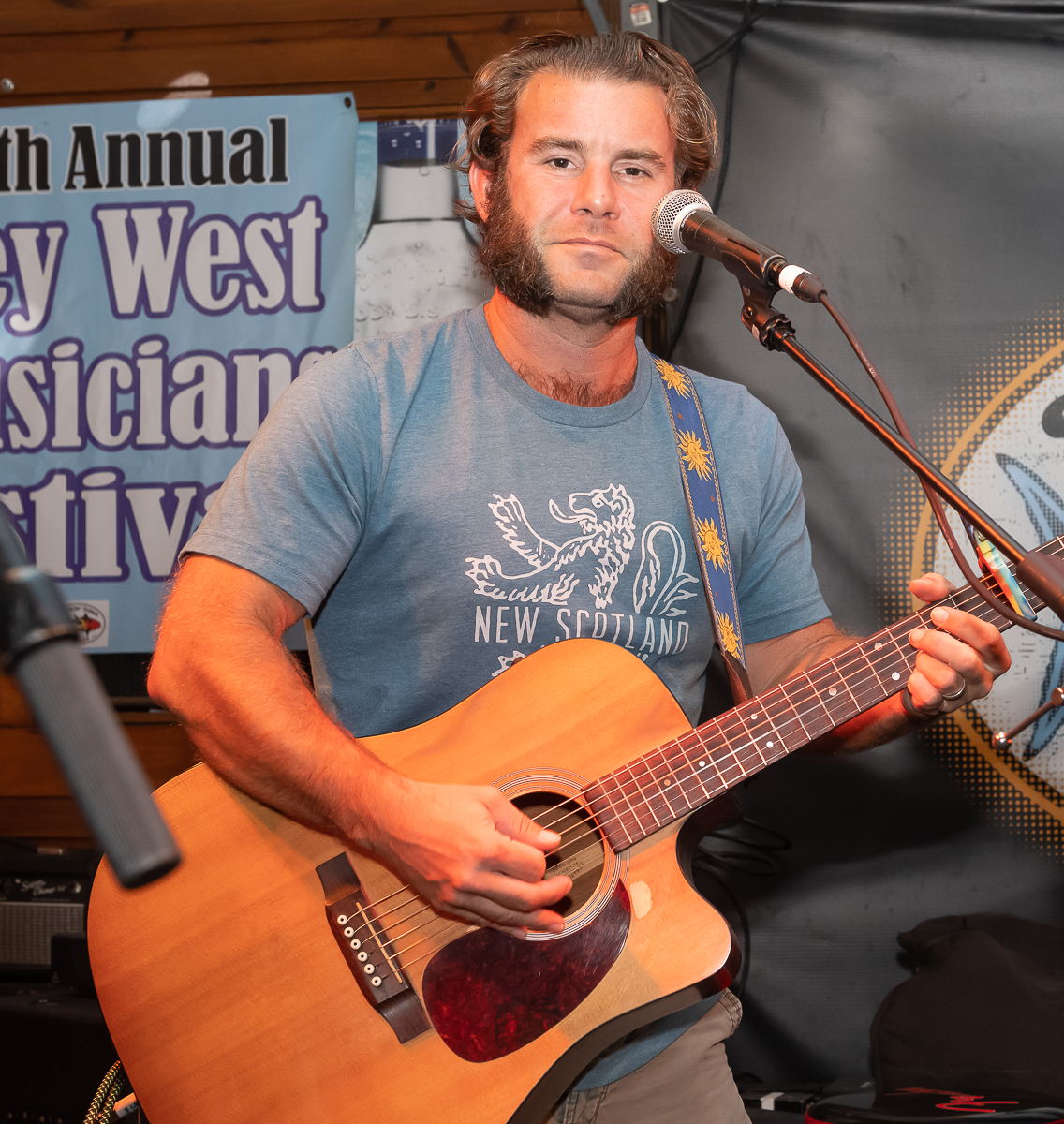 2 Comments