Jefff …..  just found out what the third "f" stands for       
Jeff Clark along with his younger sister Amy and older brother Bryan were raised in Lebanon, Pennsylvania. At age 6, he began taking piano lessons and singing in the church choir. When he was older, Jeff read books by Dr. Daniel Levitin (This is Your Brain on Music: The Science of Human Obsession and The World in Six Songs: How the Musical Brain Created Human Nature) who theorized that humans could not have adapted and built cities and communities without music.  The idea of being a music performer was solidly implanted.
In 2003, Clark graduated from Bucknell University, a liberal arts college in Lewisburg, Pennsylvania, where he majored in music and economics. While at Bucknell, Clark saw Howie Day, a musician his age who was working a college tour. He thought, "That looks like fun. I could do that."
After graduation, he went to a few job fairs but they didn't seem satisfying. He bought a van and hit the road touring around the Northeast, living in his van, busking and playing music wherever possible. Sleeping in the van was cold in the winter so Clark started looking for a warmer place. He always wanted to perform in New Orleans but the temperature was in the low 40s in January. Key West was a balmy 75 so in 2005, he arrived in his van and started busking on the street.
Clark quickly got his first gig at the Sands Beach Club and later Willie T's, along with almost every other venue in Key West including burlesque gigs, gay bars, and cowboy bars. He quickly established himself and became part of the Key West music tapestry.
According to Clark, the nicest things about Key West are the friendships between musicians and the friendly competition. He says, "Key West is the easiest music scene there ever was." He co-hosted a monthly meeting of the Green Parrot Ukulele Society for eight years because it was pure joy.
Clark's Key West music career rapidly gained momentum. In 2012, he released The Riddum Tree, his first cd of original music. One song, with a great energetic island rhythm, "Coconut Jam", was selected to appear on a cd produced by Barry Cuda and Ken Fradley for the Tourist Development Council (TDC). The South of North, Songs in the Key of Florida cd contains songs by eighteen local Keys musicians. The Key Lime Pirates, his band with Claire Finley on bass and Randy Morrow on drums, became very successful.
In 2019, his wife Maysa Alavai obtained a great research job based in New Orleans so they moved and he was able to revive his Crescent City music quest. Clark returns to Key West often but after three years away, he has a different perspective and appreciation of music and feels he is a much better musician. The way the music is shared in New Orleans is different than in Key West. In New Orleans, the energy and the beat is very strong and the music can be complex while in Key West, the music is more relaxed.
In Key West, Clark's goal was to play music to pay his bills. In New Orleans, he finds the main goal is to play music with different people. There are almost no solo acts, mostly quartets and trios with musicians performing together. He enjoys being the small fish in the big pond, being humbled by other musicians that are having more fun playing music.
Clark feels the New Orleans music history that surrounds musicians has an effect on their performance. The music is about the shared experience. It's about the music that grounds you to the traditions and the foundation of the community that they have relied on. He says it's like going to jazz school. Some of the best jazz musicians come from far away to get the New Orleans soul and learn the swinging vibe. The audience for music in New Orleans is looking for the best music possible.
I recently caught up with Jeff Clark who was in Key West for a couple of weeks performing at the Hog's Breath Saloon and Green Parrot.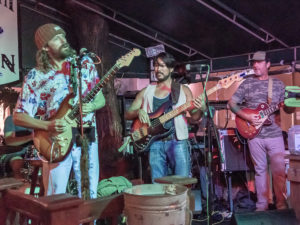 He performed with Cayman Smith-Martin, Hiram Garzaro, and Henry Lysy in their band called Skank at the recent Coast Is Clear concert at the East Martello Parade Grounds. Skank was one of the opening acts for the New Orleans based Preservation Hall Jazz Band.
Jeff Clark signed with Conch Town Records in Key West and released a new album of music, R U Hip 2 the Revolution, in August 2020. "Jefff" (a pen name that started in college), as he is known on the label, has since released two hit singles "Keep It Simple" and "The Fire".
Much more music from Jefff is on the way. You can listen at www.jefff.com.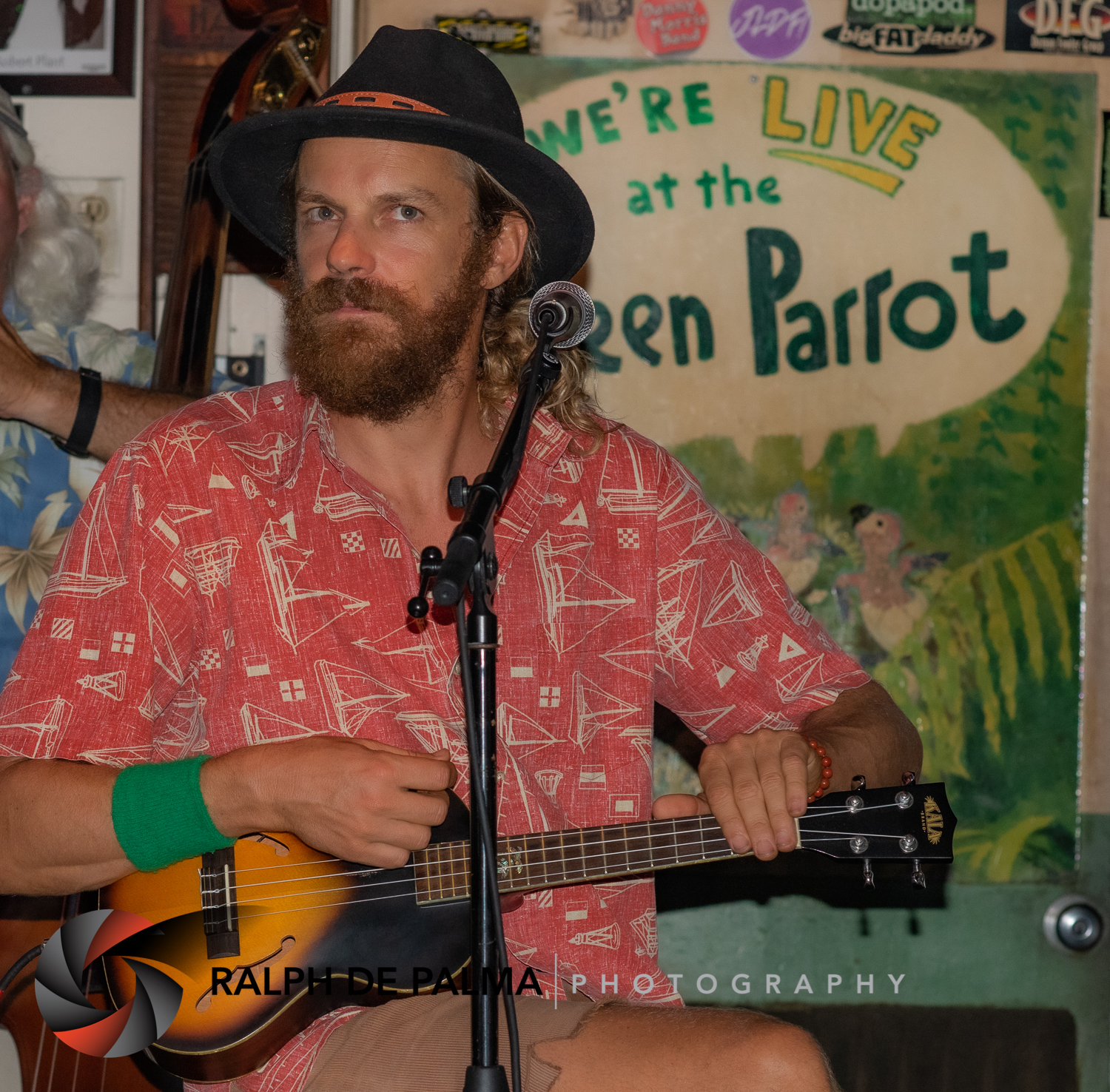 One Comment