George Joseph Cook    aka: Jersey Slim
by
Ralph De Palma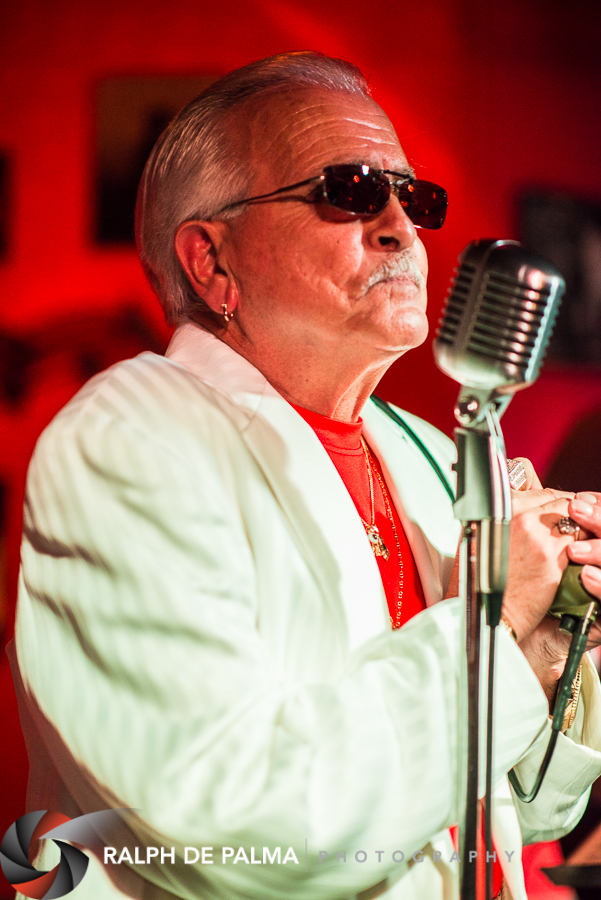 George Joseph Cook is originally from Newark, New Jersey, born to a family of Italian immigrants. The original family surname was Cuoco. His father changed their name to Cook (Cuoco is Italian for cook) to make applying for work easier and avoid prejudice.
George Cook started playing music early in life. In 1958, he was a drummer for an all Italian band in high school called the Emeralds. The first song of their first gig was the famous Glenn Miller Big Band sound "In the Mood".  He formed a blues band while he was living in Brooklyn. The name Brooklyn Slim didn't seem to fit, so a friend from Newark, Sonny Hudson, coined the tag Jersey Slim.  Jersey played all over the New York City area, including appearances at the famous Apollo Theater.
A motorcycle accident in 1975 impaired the use of his right arm, and Jersey didn't play music for five years. He learned to play the harmonica and dedicated himself to playing the Blues.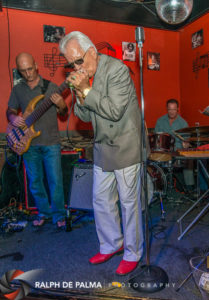 Jersey Slim moved to Key West in 1998. He lived on a boat that was blown away in Hurricane Georges.  FEMA helped him recover, and later while docked in Peninsula Marina, he met the love of his life Brenda, another marina resident. They have been married for 22 years.  
He met Bill Blue at Schooner Wharf Bar and later, Caffeine Carl Wagoner, and started becoming part of the Key West music scene. Bill Blue said "Cookie was a real old style blues man …he is the real deal."
Jersey began working with a local band called The Funky Beans which lasted for 5 years. Lead guitar of the Funky Beans, and good friend Chris Case said "It was my pleasure to play with Jersey Slim, he is the real deal, consummate blues man and I love him and his sarcastic humor. The man is a true American treasure! "
A good friend, Moose Boles called Jersey to play at the 90 Mile Lounge in 2012, and soon Jersey had a gig every Tuesday. He plays in Marathon, Big Pine Key, and Sugarloaf Key. Jersey had a gig almost every month at Virgilio's, which is his favorite. According to him, Virgilio's is built for the Blues. It's a small club – you perform close to the audience, they pick up your vibe, and the performers feel the audience's vibe.
Jersey Slim always dresses sharp for a gig, usually a pimp suit with a silk shirt and his Fred Astaire shoes with the spats. This tradition was based on some advice B.B. King gave him a long time ago: "When you are on stage, dress like you are going to the bank to get a loan."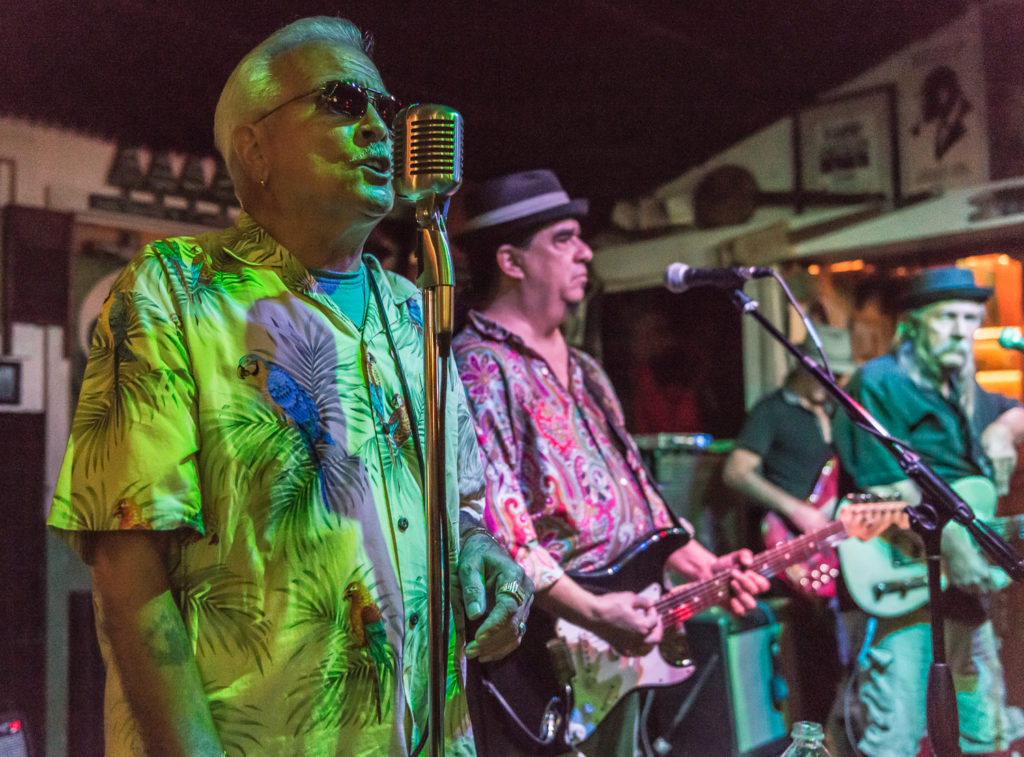 During a special tribute to Muddy Waters in 2014 at the Green Parrot, Bill Blue introduced Jersey Slim to the audience, and stated he was the only person that was ever banned from the Green Parrot for life.
At the time I was standing next to John Vagnoni managing partner of the Parrot and I asked,  "John, what do you have to do to get banned from the Parrot for life?" John looked at me funny and said "He's a very rude man."
After making some inquiries regarding the lifetime ban, I discovered that Jersey Slim produced an album of mostly original blues works titled "Tattooed White Trash" around 2009.  After considerable effort, he got the CD installed in the Green Parrot jukebox – a prideful accomplishment.
A few months later he was at the Parrot and John Vagnoni told him the CD had been removed from the jukebox because space was limited, and it was not being played enough.
It's fair to say that with Jersey Slim's notorious short fuse and Jersey attitude, a heated argument ensued with a good deal of epithets regarding John and his family lineage. During this exchange, Jersey remembered a story about Richie Ciavolino's father having a heart attack in a parking lot yelling at someone over a parking space. He started to feel a little tinge in his chest, so Jersey broke off the exchange and walked away.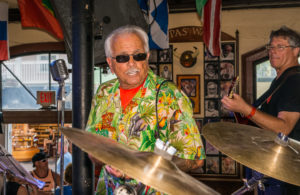 Later that night, he had a gig at the Parrot and ran into John while unloading. John said, "You really shouldn't have treated me like that earlier today." Another heated argument ensued with more epithets resulting in John banning Jersey Slim and his Jersey attitude from the Green Parrot stage for life.
John Vagnoni is one of the most admired and musician friendly club owners in Key West. You have to try really hard to upset him. The hatchet was soon buried, and everyone has moved on. John said, "Life is too short" but the legend continues.
One night, I noticed a notebook of over 100 blues songs and music keys on Jersey's music stand. The list included old Chicago Blues like "Black Cat Bone", "Slow Blues", "Chicken Heads", and several Jersey Slim originals like "Moonshine Whiskey Blues" and "Special 20 Blues".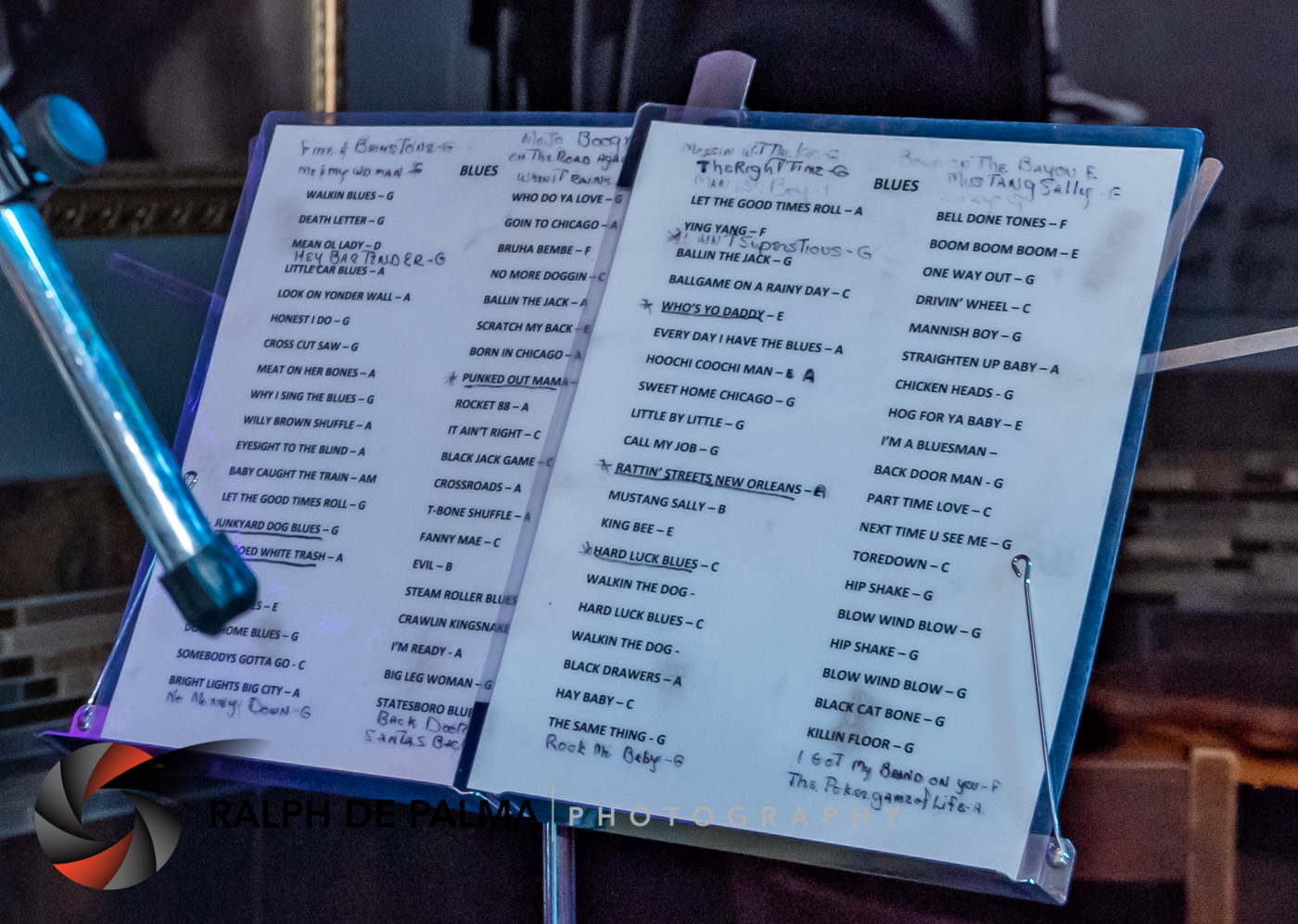 On December 17, 2012, Jersey Slim was recognized and inducted into the Florida Blues Hall of Fame as a "Great Blues Artist". Jersey Slim is in his late 70s and battling cancer. The Jersey attitude has mellowed somewhat. He is very grateful to have played for over 20 years in the Florida Keys and worked with wonderful people.
John Vagnoni, and the Green Parrot were planning a big Jersey Slim gig at the Green Parrot with a "Commutation of Sentence" celebration, we had a plaque designed, a pardoning ceremony, Jersey was working on a song. Then Covid shut us down. The life-time ban has been commuted to a Life of Blues. 
One Comment