Jillian Todd  – pure serendipity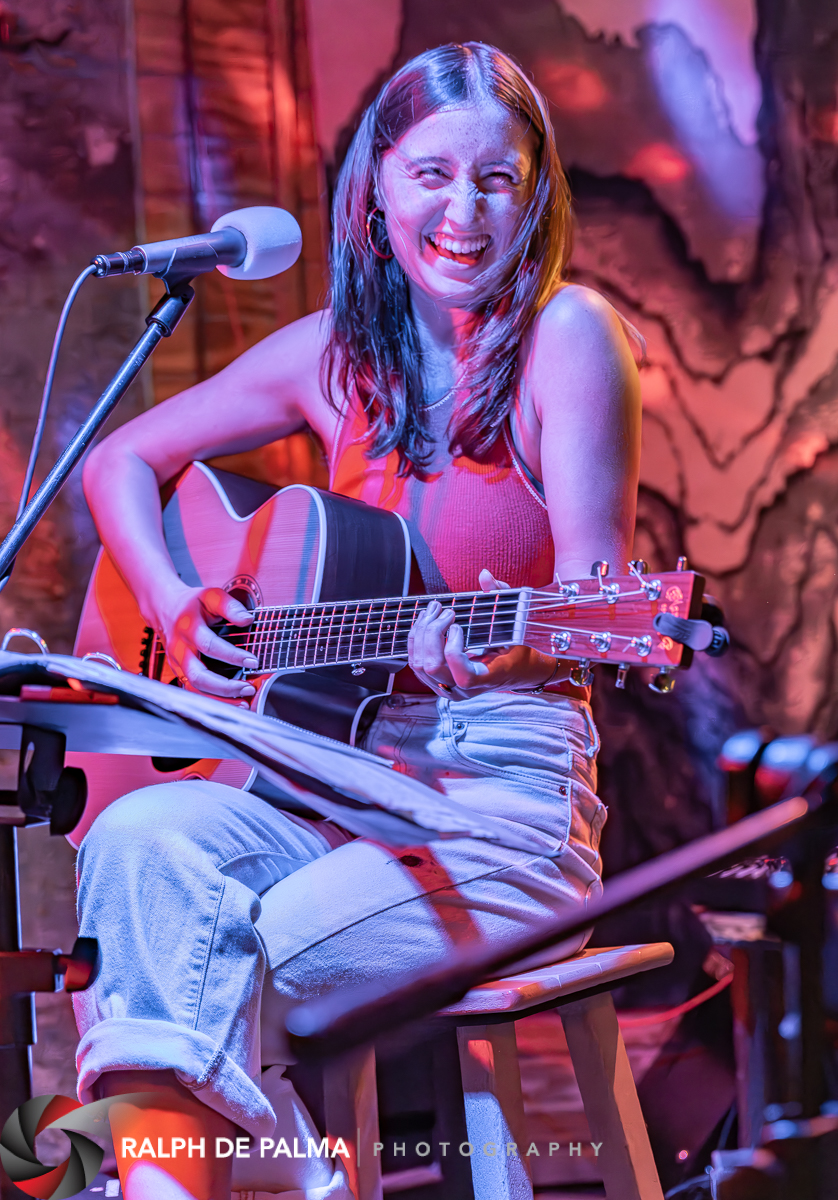 Jillian Todd was born in 1999 near Potsdam, New York, in the foothills of the Adirondack Mountains, close to the Canadian border. At age 6, she began taking piano lessons from a really cool hippie lady who lived across the street.
Her father, Ben, played guitar in an 80's rock/country cover band along with his day job. Her mother, Alisah, played piano. Music was how her parents met while in college. "Mom has the perfect Janis Joplin voice". Her sister, Shannon, says her mom's voice is like a picture of a rose with a scratch through it.
Jillian, Shannon, and younger sister, Cathryn loved singing harmony –it was ethereal magic. Until Jillian went off the college, the sisters would make up harmonies to songs they covered. Jillian attended the State University of New York (SUNY) in Geneseo, just outside of Rochester, studying an interdisciplinary tract, starting as bio-physics major and shifting to creative writing.
During the 2020 COVID shutdown, the family lived under one roof again and rekindled a family music experience. On St. Patrick's Day (shutdown day), her dad had a gig that was cancelled. They decided to do a family Facebook Live stream and use the Helping Hands feature to allow listeners to donate to a local fund. They had an incredible five-part harmony. Listeners from all over the country viewed the stream, and it was a successful fundraiser that continued every Friday during lockdown. They were lovingly referred as the Von Todd family (parody of the Von Trapp's Sound of Music), raising hundreds of thousands of dollars for various charities in their community. This experience helped Jillian understand the power and effect of music.
She returned to college, graduating in 2021. After graduation, Todd had two opportunities. The first was a Fulbright Grant to Scotland. The second was music theater in Key West. The Fulbright Grant did not happen so she submitted an audition video to the Waterfront Theater. She was offered a season at the Waterfront starting with the Rocky Horror Show in 2021.
Her first friend in Key West was fellow actor/vocalist Belle Jampol. After a Rocky Horror performance, she and Jampol went to General Horseplay were Belle jumped on stage and tore the roof off the place with her vocals. Todd was inspired. She bought a guitar, practiced songs, and started busking on Duval Street, and Mallory Square, on her days off.
After a couple of months, she connected with Gary Hempsey at the Salty Frog. He invited her to meet him at his gig at Schooner Wharf Bar to sit in and audition – she thought, "Wow, Raven Cooper performs there."  She got on stage, plugged in her guitar to the amp for the first time ever, and it didn't work. She borrowed Hempsey's Martin guitar and sang three songs. He liked what he heard and scheduled her for the Salty Frog.
Afterwards, she got a gig at Dante's with Daryl Brooks, then owner of Grateful Guitar. He set her up with guitar lessons and a new guitar. She learned guitar techniques amazingly quick and adapted them to her music. She met Skipper Kripitz through the Waterfront Theater shows and along the way rediscovered her love of jazz. They started gigging together on Saturdays at Viva's.
Todd was coming out of her shell and Hempsey invited her to perform with That Hippie Band in April 2023.  It's an amazing group of older musicians that have been performing 60s music together for decades. With less than a year of professional performing in Key West, Jillian nailed it. She sang Joni Mitchell's "Big Yellow Taxi" and Janis Joplin's "Mercedes Benz" and "Me and Bobby McGee". The audience loved it.
One recent gig with Gary Hempsey at Schooner Wharf Bar included Jesse Wagner. Jesse called for, "Tangled Up in Blue", a song from Bob Dylan's album, Blood on the Tracks. It's a folksy song that takes the listener on a long journey of two lovers. Jillian always loved the song and crept into the vocals a bit, Jesse gave her a look, they both felt something at the same moment, their voices harmonized beautifully, it was very special.
They played a gig together and felt that they have tapped into something that both of them felt with the same passion and heart. Their voices, their instruments, blend in harmony and they approach their music like one musician. It's becoming a primary focus of both artists.
To recap, after graduating from college Jillian came to Key West signed to perform five musical shows at the Waterfront Theater, bought a guitar, started busking and playing in Mallory Square in between shows, then took a few guitar lessons and hooked up with several of the best Key West musicians in town. After a year and half, Jillian Todd is finding a very cool groove. Bill Blue use to refer to this as serendipity.
To Jillian, we are 100 miles off the mainland, with a cosmopolitan feeling, and yet a strange sense of egalitarianism and peace. The relaxed nature of this island is its strength. Jillian loves the history of Key West that has been inhabited by people of all walks of life for the past 200 years –there is an acute sense of energy in Key West.
Jillian Todd knows there is magic here. Everyone talks about Key West like it is an animate being. She just seems to "get" Key West in a very soulful way. She trusts this island.
4 Comments