Kari Wolf   "You might as well do what you love."
By Ralph De Palma                                                                
Kari was born in Iowa, raised in a suburb of Chicago, and spent her teens in high school in Madison, Wisconsin. While growing up, Kari and her older sister, Aryn, would sing together. Her mother played guitar and would volunteer and perform at hospitals and nursing homes. Kari always wanted to perform but had no access to teachers or mentors so she would go to the library. She also got a subscription to Guitar World magazine for sheet music. Kari was mostly self-taught.
Madison had a vibrant music scene in the late 90s. At 19 years old, Kari began performing around town. She played part time and had a day job. She met the "funky drummer", Clyde Austin Stubblefield, who was James Brown's first drummer. He became a mentor and close friend to her.
She moved into a house down the street and was like part of the Stubblefield family, sitting in with his band once in a while. Finally, at 24 years old, she was hired to perform with the twelve-piece Clyde Stubblefield Show and went on the road with them for seven years.
Clyde had multiple medical problems later in life and was suffering from kidney failure, needing repeated dialysis. His insurance would not cover it, and he probably would have died if not for the generosity of an anonymous donor.
He lived seven more years. Later, Clyde was able to tell the world that Prince (after his passing) was the anonymous donor. Early in life, Prince had been inspired by Clyde.
Kari was tired of being cold and moved south in 2013. She moved to Orlando and later heard from a friend about Key West. She came down here to try it for two weeks, and like many other musicians, never left. Initially, Kari waited tables and played music. Another established musician advised her to play music full time, saying, "If you're going to struggle, you might as well be doing what you love."
The Kari Wolf philosophy is to deeply appreciate the craft and art of making music – that's when the magic happens. Key West makes it even more special when you can walk down the street and recognize people, and they recognize you as well. Most of all, she loves her fellow musicians. They all want to help each other shine and share the spotlight – they shine even more because of that. There is no cutthroat, 'dog eat dog' attitudes in Key West. You can always depend on your friends.
Hurricane Irma really showed Kari the value of music. She evacuated and after the devastation, she was staying in the Tampa area wondering if she would ever get back to beautiful Sunset Pier gigs and all her friends. She worried it would take years to rebuild. After a week or ten days, she started getting calls from people and clubs asking, "Where are you? Get back here, we need music." They would tell her, "It's just the locals", "We need your music, it's our medicine". For the first time in her young career, she felt purposeful. Music was meaningful. She realized music is an essential.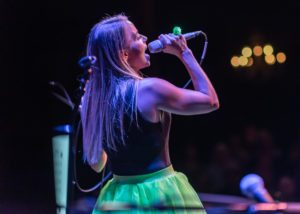 Kari met Jack Wolf at the Grateful Guitar eight years ago. He had an immediate crush on her and let her know that. They would share gigs and became good friends. Kari hesitated to let it go farther and ruin a friendship. Jack kept trying and never gave up. They remained friends through a number of relationships. Kari remembers coming into his gigs, and Jack would break into a Shania Twain song "Why Not?" – me.
Kari had a wedding gig at First Flight, next door to where Jack lived, so she asked him to come over and sit in. They started to sing some of their usual songs. The bride asked if they were a couple, and Kari replied, "No, they were best friends". While they were singing the Sheryl Crow and Kid Rock duet "Picture", Kari said she notice a sparkle in Jack's eyes that was different.
They had sung that song a hundred times together over eight years – this time was different. She didn't say anything to Jack at first but over the next couple of weeks, Kari fell in love with him and let him know.
Kari, Jack, and Pete Jarvis had a trio gig at Sloppy Joe's periodically. During a gig on May 6, 2021, Pete distracted Kari on one side of the stage long enough for Jack to get a ring out. Jack proposed marriage on stage, Kari accepted – Pete cried. They were married in August.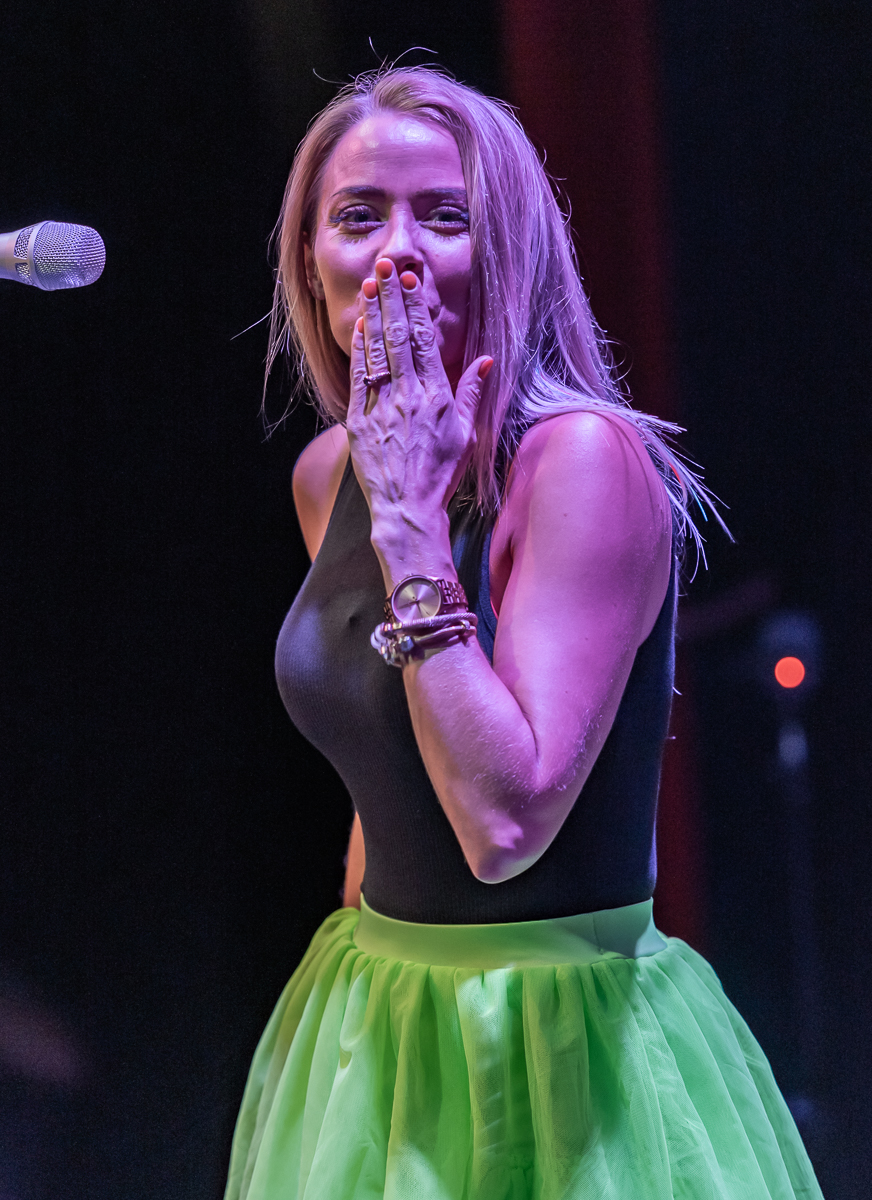 You can hear Kari on Wednesdays at Rick's Downstairs 7-11pm, Thursdays at the RockHouse 7-10pm, and every Saturday at the Sunset Pier from 12-3pm.
3 Comments