Kim Gordon  – angelic gently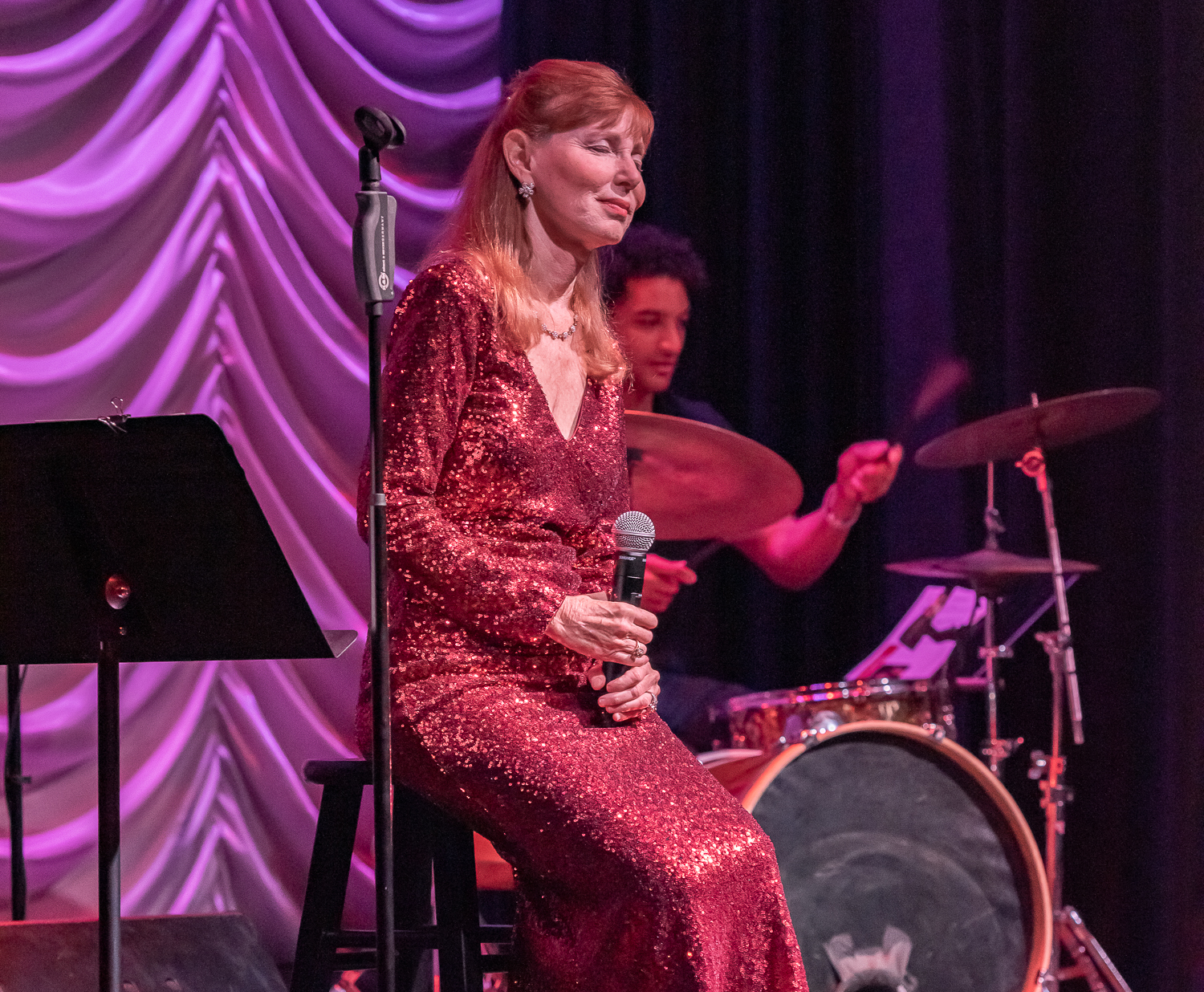 Kim Gordon was born and raised in Miami, Florida.  She was a precocious little curly red haired child who started singing in musical theater at four years old, continuing as a young singer and dancer in many of the local children's productions.
Her mother, Bernyce Gordon, taught several generations of Miami dancers after her Vaudeville career. Kim learned tap dance, ballet, and then vocal training.
Her mother always had an upright piano at home and when Kim was eight years old, she purchased a baby grand piano. Kim studied and played on that piano 'forever'. She still has the baby grand in her home today.
Gordon graduated from Coral Park Senior High School with honors, with two letters, and was inducted into the school's Theater Hall of Fame. As a classically trained soprano, she also studied at the University of Miami while in high school. Her parents were very strict and required her to maintain very good grades.
Kim credits her almost constant exposure to the LGBT and theater communities with her diverse accomplishments and musical skills. Most of her advanced classical musical training revolved around opera but her passion was always focused on musical theater.
After a short tenure at the University of Denver, an early and even shorter marriage that took her to live in 1970s Spain, under General Franco's regime with much less exposure to theater, Gordon quickly moved back to Miami and the marriage ended. She was accepted on scholarship to the University of Miami and maintained the Dean's list while waiting tables at night to make ends meet.
Gordon's hard work helped her graduate from UM with honors, and she was awarded a journalist internship in 1977 with a local NBC affiliate. She was quickly recognized and signed by a Washington, D.C.  firm and began writing a syndicated column which grew to 15 million readers. With tours, speaking events, consulting, and writing for major business magazines, she built a successful business career. She admits that her busy life in Washington drained her interest in music. Kim says she never sang a note, not even in the shower, for over twenty years.
After the short lived marriage, Gordon swore she would never marry again and stayed single nine years …. until she met Stephen Mizner. After a long courtship, he convinced her to marry him and they have been blissfully together for almost 40 years.
After a major illness, a doctor recommended leaving the Northeast so Kim returned to Florida. She and Stephen settled into a home on Sugarloaf Key in 2003. Kim hadn't planned on singing again until she met Emily Lowe at the Key West Community College. At the time, the Keys Chorale was a beautiful ensemble, famous for their Christmas concerts.
Kim sang for Emily at her office and was immediately selected for a solo. After not singing a note for twenty years, Kim was terrified at her Keys Chorale debut (and she never had stage fright). She remembers standing off stage, waiting to go on, scared to death, and she must have looked like she was ready to bolt because a man standing directly behind her said, "Don't you run. It will be okay."
She sang that night and loved it, and so did everyone else. Emily continued to encourage her, and they became good friends for many years until Emily's illness in 2011. Kim sang a special requested aria for Emily's final production at St. Paul's, Brahms' "Requiem". On Kim's sheet music was a special note from Emily: angelic gently. There was not an empty seat and the production was fantastic. Emily Lowe passed away in early 2012.
Gordon served on several boards and wanted to contribute to the community. She met Mona Santiago who recommended she visited Samuel's House. This led to Kim seeing a need and using her business background to organize a fundraiser for various Key West charities.
She produced all of her shows which included scheduling, rehearsals, press releases, musicians, as well as planning the after parties. She met Harry Schroder, Joe Dallas, and Tim Mayer to help with the music performance. To make it fun, she chose Randy Thompson as her Master of Ceremonies.
Her productions of the Woman's Hope Concerts series was featured at the Tennessee Williams Theater for ten years, raising thousands for Samuel's House, Wesley House, Cancer Society, Habitat for Humanity, and many others. She mostly featured women vocalist but one year Grammy winner Paul Cotton was included and said it was his most fun concert ever.
While Kim has never performed in a club in her life, she loves Key West because of all the wonderful artists performing in the many clubs on any given night.
Kim Gordon retired in 2014 but was convinced by her husband to perform solo fundraisers which were also extremely successful. These fundraisers, which she called "Music With Heart", allowed Kim a full range of songs. It also allowed her to structure different themes that fit her vocal range and performance style. Her last concert, held in 2022 at the Key West Theater, was also her best concert in this authors humble opinion. The final song, Kim finished with a not so gentle but very angelic resounding version of Leonard Cohen's "Hallelujah".  Emily Lowe would have been proud.
There are no comments yet, add one below.