Bubba Lownotes          "The Lord Loves A Lazy Tenor"
By Ralph De Palma
Robert Barton, aka Bubba Lownotes, is a member of the Virginia Musicians Mafia here in Key West.  He was born in Richmond, Virginia. The family moved to Greensboro and then Charlotte, North Carolina. In grade school, he played the clarinet then the tuba, and finally in high school, he started playing bass. 
After graduating, he played with Doug Clark and the Hot Nuts for two years, touring the college circuit throughout the Southeast. He then formed a duo, with his wife, called Tranquility, playing beach music. Around 1983, they started playing clubs in Marathon, working their way to Key West. Like other musicians who had grown weary of touring, they stayed – "Key West had a lot of work and no snow." 
During a time in the 90s, according to Bubba, Key West became the "Bass Players Graveyard." Bubba subbed for a bass player at Captain Tony's, and the next day, the player was found dead on his boat. Another bass player passed away on-stage playing "Mustang Sally" (stop, don't even think it). Bubba subbed for him.
Another bass player, who worked at the Pier House, died one morning before a gig. Again, he got a call to sub. He says during this period, he almost hated to answer the phone.
Bubba started playing with the Keys Chorale and was reading music again: "It was like saying hello again to an old friend". He enjoyed the music and liked hanging with "grownups." The Chorale vocalists read and know music as well, if not better, than some musicians. His talents also lead him to perform with the Key West Community Orchestra.
The Blessed Community Gospel Choir of Bahama Village attracted Bubba Lownotes. He enjoys the music and the company of a very talented group. "It's different. It's just good, soulful singing." He loves crooning his deep baritone voice with gospel choirs or hammering out 60s Soul tunes. One of his original compositions is a combination Gospel and Soul music, "The Lord Loves the Lazy Tenor". Full disclosure, Bubba Lownotes helped anchor the rhythm section for the Soul of Key West Band and our many sold out Coffee Butler & Friends concerts.
Bubba survived most of the pandemic with savings and some Federal assistance. He said, "It was like a hurricane without the hurricane."  However, disaster struck in November 2020 on Friday the 13th. He had sharp pains in his side and was rushed to the hospital with a torn colon, requiring immediate surgery, and was hospitalized for ten days. Bubba was kind enough to text me photos of his stapled incision – he knows I have a weak stomach. After a second surgery and complicated four-month recovery, he returned to regular performing in early 2021.
While holding the title of the most colorful performer in Key West, with his psychedelic painted tuba, a few well documented musical hijinks, and a love for all music genres, do not underestimate his talent. He is equally capable of rocking out with young hard rockers as well as smoothing out a complicated jazz solo on his standup bass.  He can easily entertain tourists, with cover songs, on the Fury Sunset Cruise with Tom Taylor.
In February 2020, just before the shutdown, Bubba formed his own band, Toad Lickers. He took advantage of the shutdown by writing and composing and has about 15 songs, in various stages of production, for his first musical release. Bubba refers to his music as Angelic Rock, a combination of good angels and bad angels, with a positive message. He has a strong lineup of musicians helping with the album, Tim Mayer (Mexico) on saxophone, Matt Backer (England) guitarist, Ericson Holt recorded tracks, Crazy Dave Hoffman, Steve Miller, and Smilin' Bob Boyd. Mark your calendar, there will be a preview of the new works by Bubba and the Toad Lickers at Schooner Wharf, October 29th and 30th.
Besides Sundays on the Fury, Bubba plays with Coconut Victrola on Wednesdays at Ocean Key Sunset Pier, and in his spare time, he is performing the 1st Wednesday of each month with the Green Parrot Ukulele Orchestra (tonight 10/6).
Bubba plays with a lot of groups in town. When he started in music and was a member of a band, "It was like a girlfriend. You didn't go play with another band." He says, "In Key West, it's like musical chairs."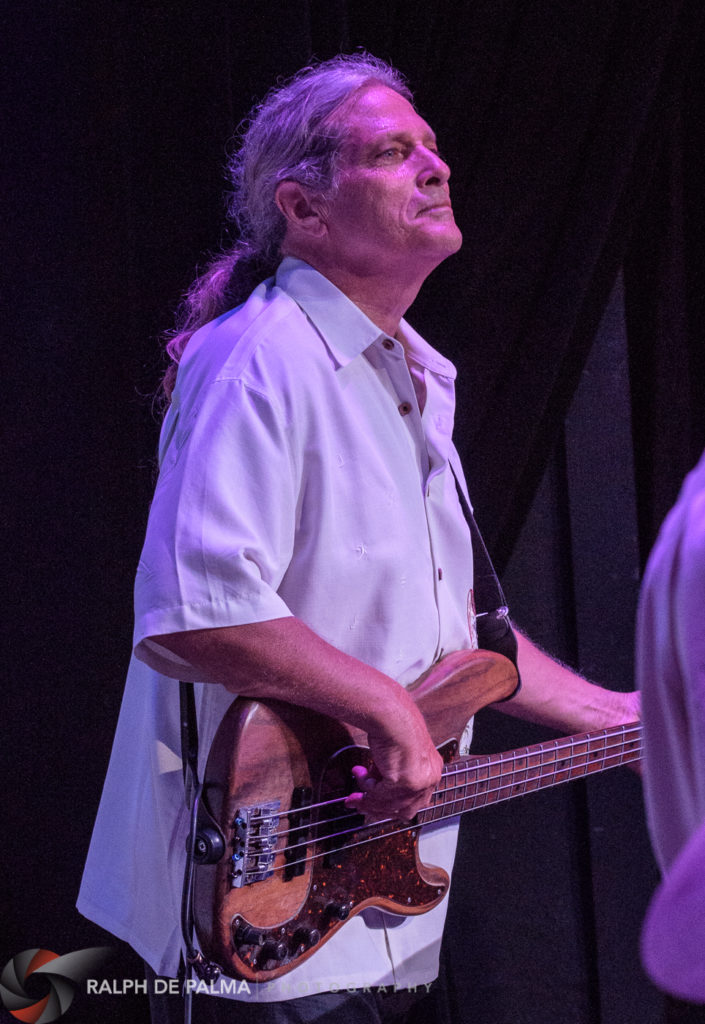 One Comment