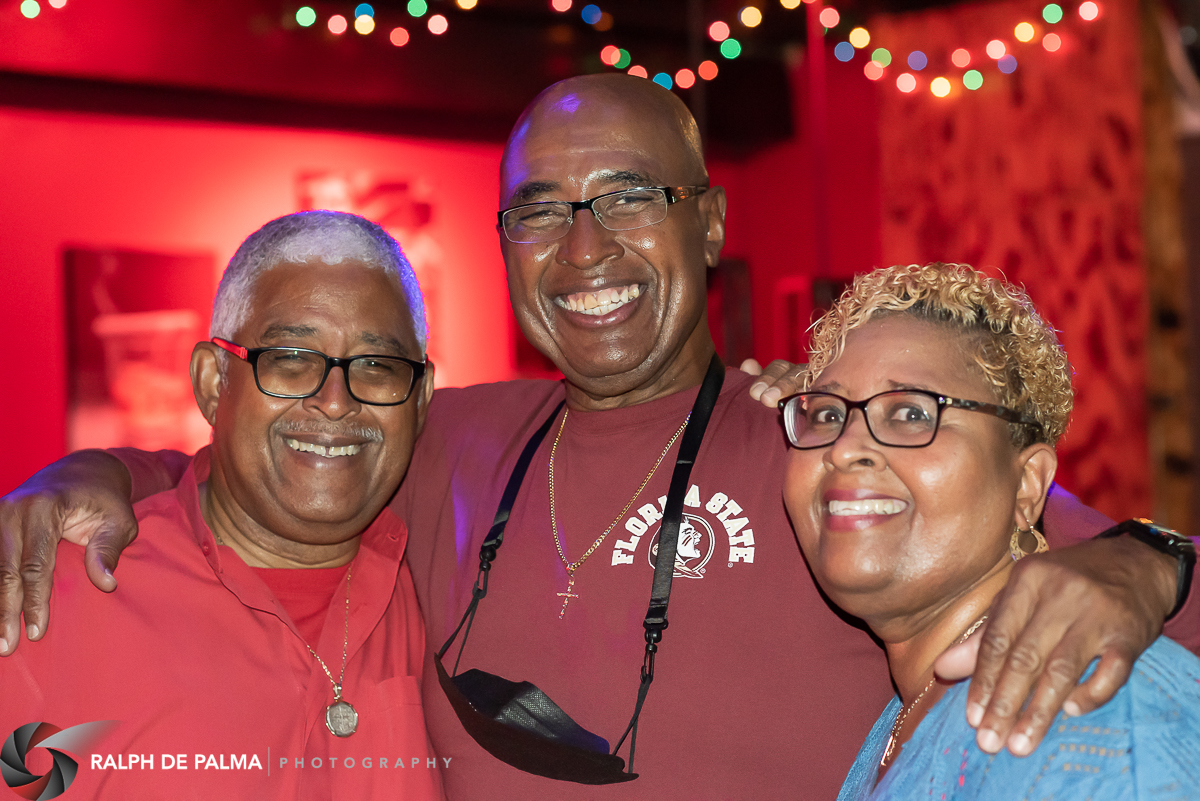 A Music Masterpiece family
The Key West Lopez family have musical roots that trace back four generations and even further to their Bahamian music roots. Clayton Lopez is older brother to Calvin, and sister Wilhelmina ("Mina"), all gifted vocalists. Another brother Carlton is deceased. Clayton seemed to always have some kind of stringed instrument in his hands. His musical roots trace back to his mother who was the President of the Church Choir, played the piano, and was a fabulous alto vocalist. Clayton misses the "indigenous" Caribbean music of his youth which is much less common on the island today.
Bill Huckel, who owned a music store and also founded the Solaris Hill newspaper, gave Clayton a huge Standel amplifier when he was leaving town around 1972. It was almost too large to carry and was equipped with wheels. Younger brother Calvin would secretly borrow this huge amp for a couple of hours' rehearsal with James "Buck" Newton and a group that they were forming without his brother's knowledge.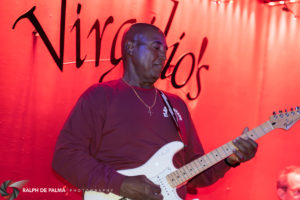 Finally, Clayton noticed his guitar and amp disappearing and then discovered Calvin was rolling the amp two blocks down Amelia Street to rehearse. Clayton joined in and started to help Calvin and the group. They formed the core of their most famous musical group, Masterpiece, named after the 1973 Temptations album. The band grew to twelve pieces with three horns, two drummers, congas, and vocalists, and was very successful.
Dale Peterson, manager of the local Scotty's Lumber, fronted the money to purchase all the instruments the band needed. Masterpiece was performing so often that they paid off the loan in about three months. Clayton worked at Ed Swift's music store during the Masterpiece era. Dan Simpson, of Private Ear studio fame, claimed that during this time, he and Clayton handled almost every piece of musical equipment that came into Key West.
Masterpiece stayed together for over eight years. They would drift apart then get back together again, but always had the basic core players Mina, Calvin, Buck, and Clayton. After a number of iterations of the same themes, the Lopezes' backed music became a Key West standard. Clayton and Calvin have played with almost everyone in town and love all types of music- blues, jazz, and, of course, soul.
Clayton's work as a community activist and Key West City Commissioner has restricted his playing but he still gets gigs. The Lopez family, with cousins Robert Albury, Cliff Sawyer, and the legendary Coffee Butler, performed in five sold out concerts at the Key West Theater (2015-2019). In 2017, Calvin moved to Panama City. He's been playing music in church mostly but now has a local group that is interested in his playing music with their band.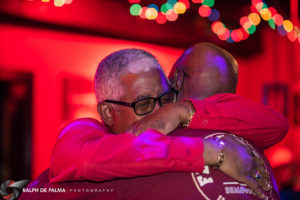 Calvin recently surprised his brother at Skipper Kripitz' Tuesday December 27th gig at Virgilio's (which was also Skippers Birthday). All band members Christine Cordone, Larry Smith, Marty Stonely, were aware of the surprise. Clayton was ushered into the restaurant for a bogus reason then Calvin got on stage and setup. The band started playing the intro to one of Clayton's favorite Temptations soul tunes, "Ain't To Proud to Beg". Clayton heard the song, came back into the room, and immediately saw Calvin on stage. It was an overwhelming moment for both. The two brothers hadn't seen each other or played music together for five years. After the initial shock and tears subsided they seemed to pick up right where they left off.
Skipper arranged this huge surprise and pulled it off perfectly. Totally unaware, sister Wilhelmina Martin-Lopez, also arrived a few minutes later. When I pointed out a special guest on stage, she screamed, "Calvin!" and cried with joy and happiness. When Calvin's wife Donna appeared, a childhood friend of Mina, it caused another scream and a huge hug
with more tears. The combination of their long separation plus the holiday joy, she exclaimed, "Oh, what a night!" What a beautiful surprise. Mina was almost immediately invited on stage to join her brothers, and broke into her famous rendition of Aretha Franklin's "Natural Woman".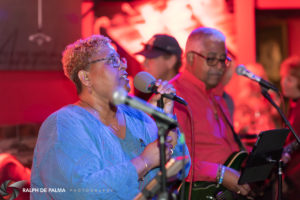 Calvin later said he remembered how the energy flows between himself, Clayton, and Mina. They always had the ability to feed off of each other's combined energy. Clayton was listening to the harmonies that night, with all the vocalists singing songs like "Lowdown" and "Smooth Operator", remembering the Masterpiece era along with the harmonies of our five sold out Key West Theater Coffee Butler concerts, were everybody backed up each other with great energy and harmonies. These tremendous vocalists crooned amazing harmonies. It was a joyful holiday family reunion, a true Music Masterpiece.
There are no comments yet, add one below.