Mike Emerson –  if you throw a rock in Key West you'll probably hit a guitar player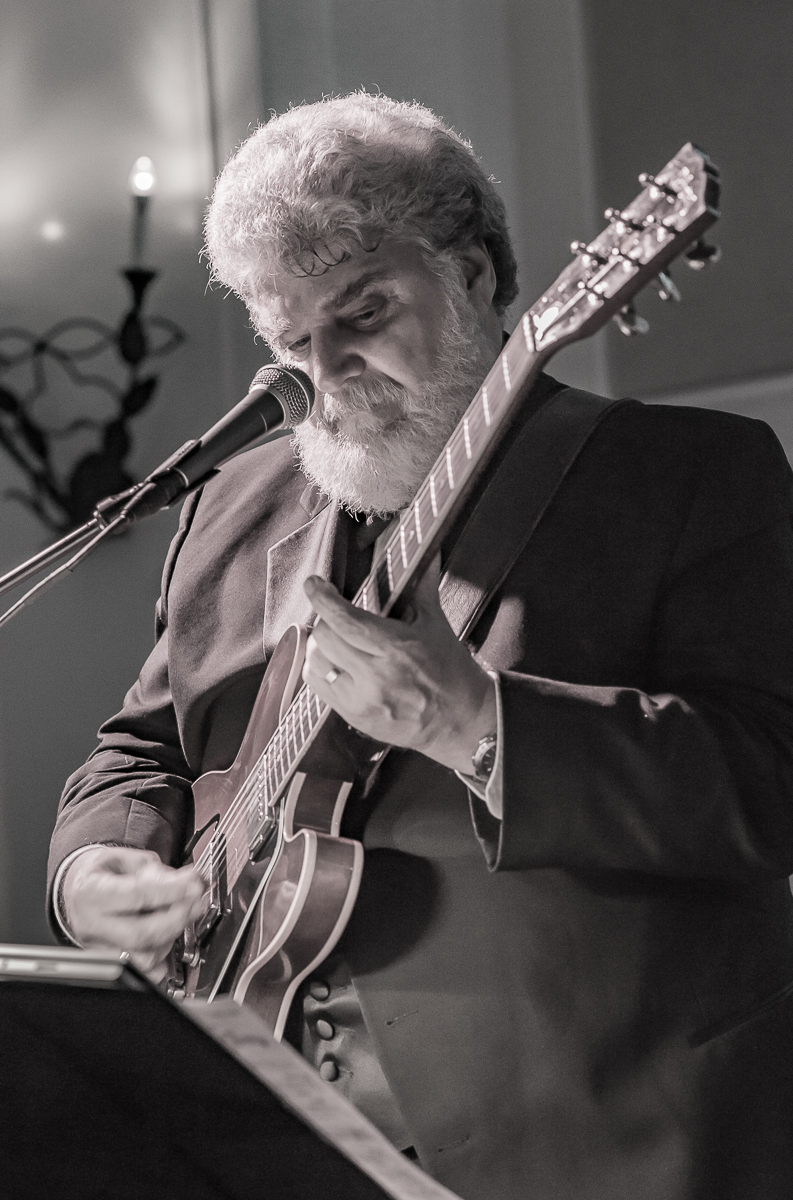 Mike Emerson was born and raised in Cincinnati, Ohio. He began playing guitar, which his brother Glenn bought him, at age 12. He attended high school in Northern Kentucky and would perform with bands in local country bars but was attracted to jazz very early. He studied with jazz guitarist Cal Collins who had recorded with Benny Goodman and Rosemary Clooney.
Emerson became proficient enough that when Collins toured, he would teach Collins' students. After high school, Mike attended the University of Cincinnati, studying computer science. He broke away from college to tour with a "show band" that would assume various names, traveling coast to coast for most of the 70s. Their agency also included famous artists, such as  Natalie Cole. The agency would book the band at both medium and large events, including opening for Ramsey Lewis and Ray Charles.
After touring, Emerson returned to Cincinnati and went to work for Procter and Gamble Co. where he met and married his wife, Jenny. While working, Mike also performed and recorded with King Records in Cincinnati. He recorded with James Brown (who later bought King Records) and Hank Ballard. Mike also worked with famous jazz guitarist, the late Mike Gillis, who convinced James Brown to record his only jazz album in Cincinnati.
After 25 years at Procter and Gamble, Emerson, at age 52, took early retirement and completed his Bachelor of Music degree in Jazz Guitar Performance and Theory at the University of Cincinnati College Conservatory of Music, where he also taught guitar.
During his career, Mike and his wife would visit and vacation at Jenny's family home on Little Torch Key. They started coming to the Keys so often that Mike bought an amplifier and left it in the Keys. He would try to sit in with local musicians every chance he got.
When visiting Key West, Emerson met several local musicians: Doc Payne, who played piano at Two Friends, Larry Smith, Lonnie Jacobson, Skipper Kripitz, and many others. He attended Captain Hornblower's one night and discovered Mike Gillis was living and working in Key West.
In 2002, Mike and Jenny moved to Key West full time. He continued his friendship with Mike Gillis and started a steady gig, Gillis' Jazz Night, with Mike and Richie Ciavolino, playing at  Virgilio's. He connected with Richard Crooks and quickly moved into the local jazz community, playing Sunday Jazz Jam at the Green Parrot which lasted over a decade. He also worked at Little Palm Island for almost ten years, and played with the Key West Pops Orchestra for five years.  He continues to work as a solo guitarist at Town 'n' Tavern, for over thirteen years.
Emerson formed a seven-piece horn band called Southernmost Brass. They performed the Big Band Era sounds like "In the Mood" or "Sing, Sing, Sing", along with more contemporary music by Chicago, Blood Sweat & Tears, Steely Dan music. The Southernmost Brass performed at the Green Parrot, Key West Theater, Boondocks, and other venues as well as private parties for almost 15 years. One of his favorite gigs was performing with a big band orchestra at Randy Roberts' shows at the Tennessee Williams Theater which was usually twice a year.
Key West is a guitar town. Mike says, "If you throw a rock in Key West, you will hit a guitarist. In New Orleans, if you throw a rock, you will probably hit a horn player." Mike has toured the entire nation and, as in the Cincinnati club scene, "if you play cover songs, they need to be nearly identical to the original cover." What Mike appreciates most about the Key West music scene, is everything is wide open. The audience, which is complimented by a million tourists annually, accepts much more music artistry, more original music, or original interpretations of cover songs. Mike Emerson has no plans to retire from music – ever.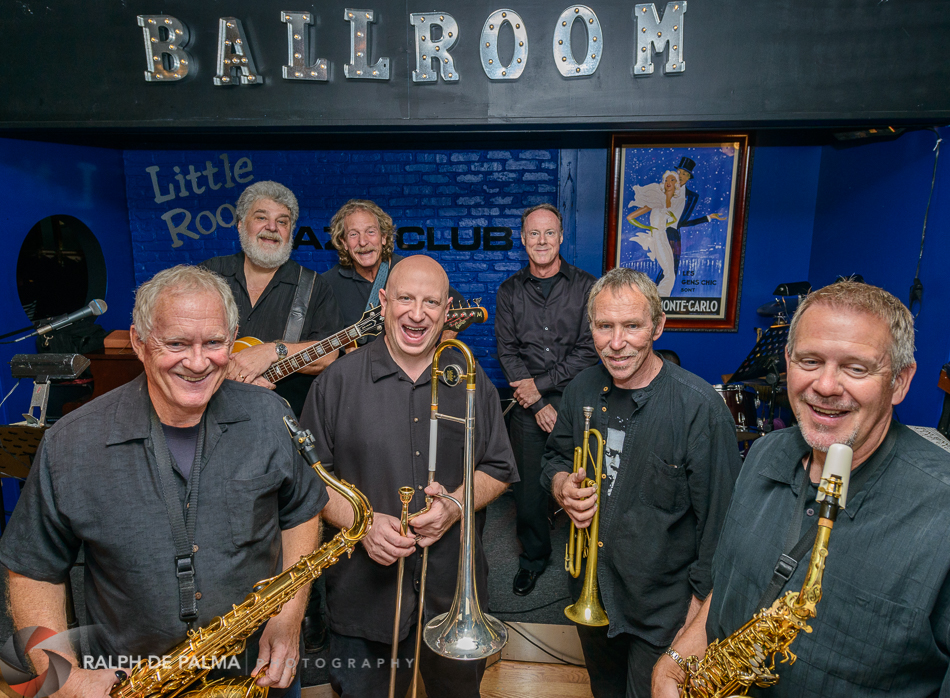 One Comment