Paulie Walterson    Music is family.
Born in 1945, Paulie Walterson is a fifth-generation Key West Conch. His father worked for the Navy, and they lived in a house next to Harris Elementary School. His family originated in Spanish Wells, on the northern end of Eleuthera Island, in the Bahamas. His cousin, Armond Walterson, was married to Bettie Page, an iconic 1950s pin-up model. She taught third grade at Harris School and loved to go fishing.
When Paulie was about ten, Harris Elementary started a school band. Paulie's older brother had already taught him to play drums but he learned the basics of playing music in the band. Paulie's mother loved music and was his biggest supporter – she would go to every gig he played
When Paulie was fourteen, he and friend Bruno Steriff were struck by a car on Stock Island. Bruno was killed and Paulie was seriously injured. He spent almost a year in a body cast. He was told, by doctors, that he might not be able to walk again and worse yet, that he'd probably never play music.
Dr. Benavidez, a Navy doctor who knew Paulie's father, was concerned about Paulie's diagnosis. He asked if he could take a look and see what he could do. He helped Paulie with medicine and physical therapy for months. Paulie had one leg and one arm outside the body cast. His father set up his drums next to his bed, and Paulie would play and play. After almost a year in a body cast, plus months of rehabilitation, Paulie recovered.
Paulie's first break came when a band called the Wanderers had a big gig at the NCO Club. The drummer, Gary Moore, was unable to play so the band leader asked Paulie to sit in. The next day, the band leader called and wanted him to replace Gary in the band. Paulie said he wouldn't do that. A couple of days later, Gary called Paulie and told him the band really wanted him and he should take the job. Gary, unselfishly, told Paulie he could use his drums. To this day, Gary and Paulie are best of friends.
In the late 60s, a close Key West friend got a call to play drums from friends living in New York and asked Paulie if he wanted to go. The result was an incredible adventure for over 4 years; living in the heart of Greenwich Village, playing with a group called Joy at a twenty-four hour a day live music venue called Café Wha. When they played during the day, they would return at 11 pm just to hear a very special guitar player, who later became a super star, named Jimi Hendrix.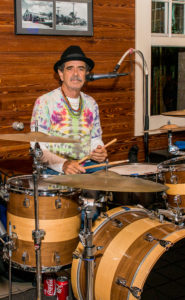 Around 2000, the now famous band, The Bubba System, was founded by Paulie, Johnny King, Bobby Jabour, and John Nunés, who aptly named the band. Their manager was Henry Fuller. Their only recorded album, "Conch Bred", was named while eating Cuban bread at Five Brothers.
Their first gig was at Finnegan's Wake. Initially, they were a four-piece band that grew to six and then to eight. They played Sloppy Joe's every Sunday for six years.  Sloppy Joe's had rules for bands – a house play list, no original music, bands couldn't play too loud, etc.  Paulie and the Bubba System broke every one of those rules. Caffeine Carl Wagoner started playing with the Bubba System and brought a special sound to the group with heart and energy.
Paulie got permission from Gerry and the Pacemakers' agent to record the song "Don't Let The Sun Catch You Crying".  He and Carl Wagoner worked on the song in the studio, and then Paulie took the music home to work on it.  He played it over and over for a couple of days. Paulie noticed his pet canary, Pinky was 'singing' the song perfectly.  He recorded Pinky, went back to the studio and included the recording of Pinky along with their recording on their Conch Bred CD. The canary passed away not long after the CD was released. Whenever they would play, "Don't Let The Sun Catch You Crying", Paulie would dedicate the song to a former band member who had passed away: Pinky.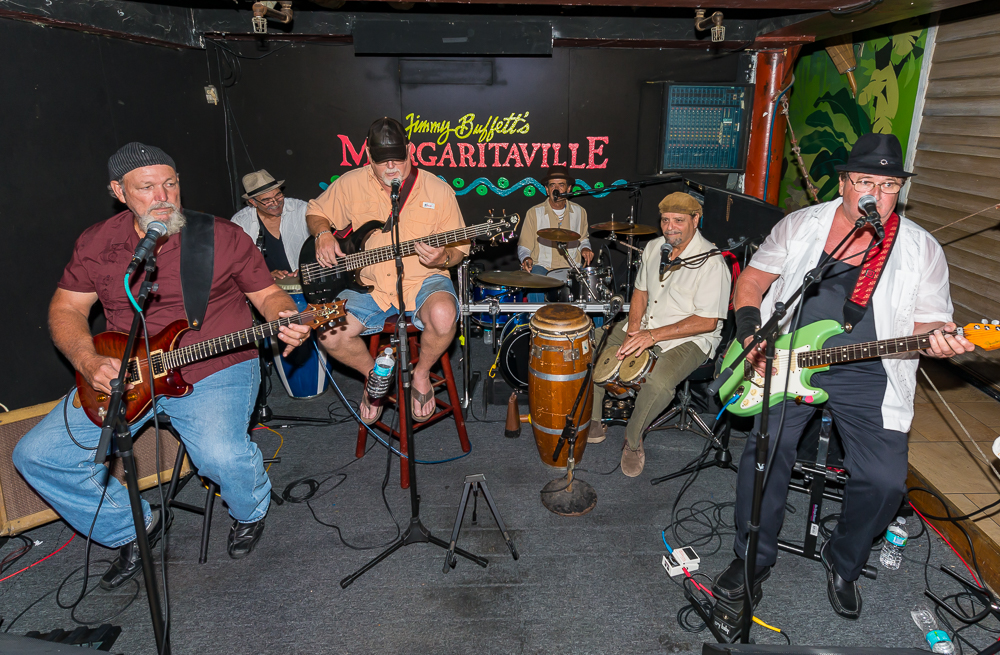 One Comment