Rich "In Spirit" McKay – Adventures of an American Hippie
Rich McKay grew up in City Island in the Bronx in New York City. His family discouraged music study but Rich and his brother insisted. He graduated from Mount Saint Michael's High School in 1962.
McKay started playing guitar while attending Marist College in the small town of Poughkeepsie, New York. He sang harmonies with a college band, Frobisher Bay Volunteers. They entered competitions with other college groups, like Colgate, and never lost. After graduation, he taught school, teaching history, geography, and social studies. His teaching career was very short.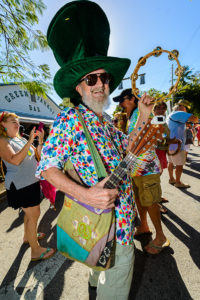 He smoked pot, tripped a few times (LSD), and later opened a head shop in Poughkeepsie. He was a card-carrying member of the 60s-counter culture, attending Woodstock in 1969, as well as the 30th Woodstock Anniversary. Naturally, he found the 70s Key West counter culture and discovered he could do what he loved –  play music in the warm American Caribbean.
McKay began as a camper in a 16-member commune near the Navy base on Rockland Key, making a little money performing at Mallory Square and living the good life in 1978. His first friend in Key West was artist Tony Gregory. Another friend, Bobby Mongelli, taught him how to collect conch on low tide.
He quickly joined Gary Zimmerman's Solaris Hill String Band, playing music on Mallory Square, and also performed on the Western Union sunset cruises. He wrote music and recorded with John Krauss, captain of the Western Union, who kept his recording equipment in the back of the Western Union office. McKay wrote "Tale of the Western Union" and "American Hippie", which is autobiographical.
The former Orchid Tree Restaurant was home of weekend jams with the Survivors. Rich also had a duo with Elaine Silver. A favorite hangout, Rooftop restaurant was the 80s-dance place. Later, Rich helped form the band, Grand Ole Osprey, that performed at the Green Parrot with Bo Dobbs, Karen Brownson, and Bounce Margil.
In 1984, he watched Captain Finbar sail into the harbor aboard Schooner Wolf. Rich quickly made a deal and began performing 3-4 times a week on sunset cruises, performing routinely for almost three decades.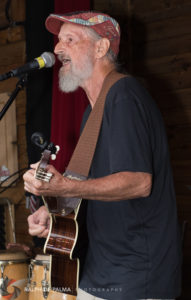 The Rainbow Gathering, billed as a meeting of the tribes, started shortly after Woodstock, usually in July somewhere in the mountains all over the country and then expanded internationally. Rich began attending in 1990 with local friends and owners of the Sugar Apple. While attending, most people select a "rainbow name". Rich chose "Rich in Spirit" and has been attending and participating ever since.
Shel Silverstein was always walking around town and was very open. He and McKay spoke often, becoming very good friends. Rich regrets never taking Shel's offer to collaborate on songwriting projects. While walking along Duval street one day, Silverstein stopped and asked if McKay wanted to hear a new song he had written. He started playing Rich's guitar and a large crowd gathered. The police quickly disbursed the group.
The Sun Dogs was a duet formed in the 90s with Art Descoteaux who played violin, vibraphone, and guitar. They played together for over a decade, performing at the Porter House on the corner of Duval & Caroline. McKay recently revived the Sun Dogs as a quintet with Gerry Theis on bass, Paulie Walterson on drums, Nancy Beck on dobro, and Art Descoteaux on fiddle. Some of the players leave for the summer so they plan to resume again in November.
McKay recorded three albums: Learning to Love (1999) which was recorded live at the Pier House, To Make This World One of Love (2007), and While I'm 64 (2009).  Most musicians enjoy performing with Rich because it's never been about the money. RB Tolar calls Rich the real deal. As irony would have it, Rich McKay currently drives for Uber & Lyft, and when he plays an original song on the car stereo, like "Montserrat" or "All About the Ball", his customers love it. He gets great tips and sells more CDs now than when performing.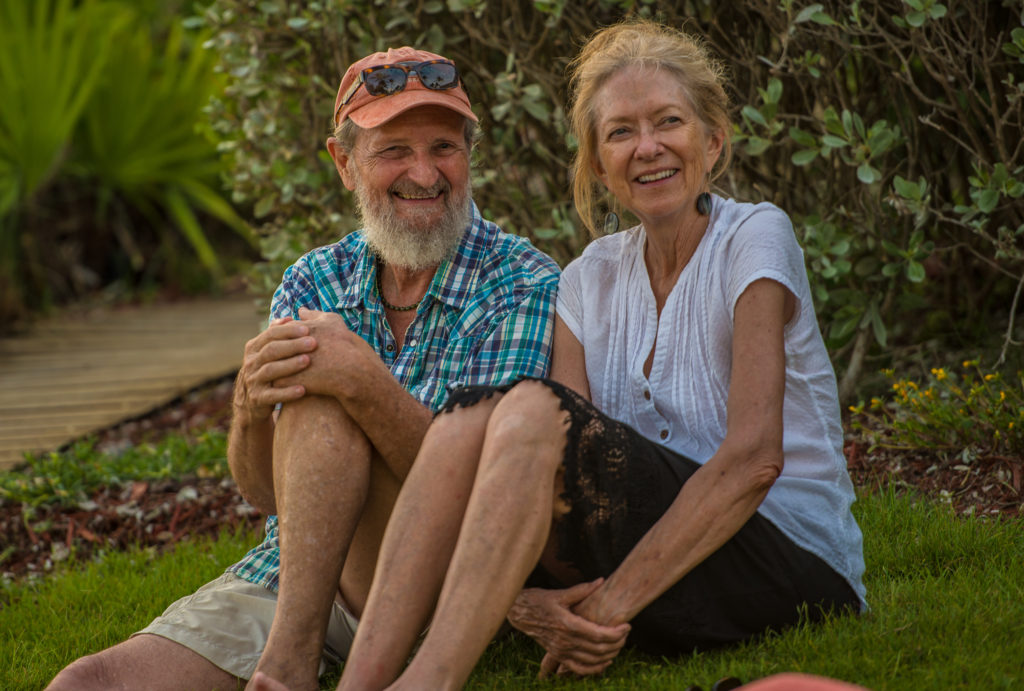 2 Comments