Shrimpboat Sound Studio "A Key West treasure"
At the end of a tour in Hawaii, Jimmy Buffett announced he was planning to open a club in Key West. In 1986, Buffett brought John Lynch (JL) Jamison his favorite "roadie" to Key West to help open Margaritaville. He stayed at Buffett's house. Buffett showed Jamison around a bit but since he was on his way out of town for two weeks, he introduced JL to Bobby Mongelli who, at the time, was Buffett's landscaper (now the famous restaurateur of Hogfish and Roostica). Mongelli took Jamison under his wing and took him around town. Jamison helped open Margaritaville booking bands, running the sound system, and most everything else.
Also in 1986, Jimmy Buffett leased an old ice house down near the shrimp docks from Singleton Enterprises, owner of one of the largest shrimping fleets in Key West. It became the Shrimpboat Sound Studio building, and Jamison transitioned from the Margaritaville operation to managing Shrimpboat Sound Studio. Today it's a non-descript white building covered with stickers on boardwalk side.
Originally, the property that currently has the city monument was considered part of the studio property. It was covered with old shrimp nets that hid the studio from view. Jamison and the studio made use of an old satellite dish for a goldfish pond and had a barbecue pit, a horseshoe pit, and a couple of mascots — a peacock and a goat. There were always good times making music at Shrimpboat Sound.
The small alley behind the studio, currently called Lazy Way, then housed Lazy Jake's Hammocks, a series of small cabana rental structures which was run by Lazy Jake Fisher. He was also the security guard and caretaker for Shrimpboat Sound Studio. Jake was actually the opposite of lazy and became one of Jamison's best friends. He even attended Jamison's wedding in Cincinnati. It was the first-time Lazy Jake had worn a suit and dress shoes in years.
Jamison tells the story about Lazy Jake installing a speed bump on Lazy Way which sounded like a great idea to keep people from speeding down the alley. As it turned out, the speed bump hid an extension cord that connected Lazy Jake's van and rental business to the studio's power systems. This pirating of electricity went unnoticed for a couple of years until a studio breaker tripped.
Buffett and a few other musicians still record an album "old school" – meaning that the whole band sets up in the studio and records all the tracks together, collaborating for the entire album. This process usually takes about a week of work, and the musicians enjoy the collaboration (sometimes two weeks). All too frequently today, tracks are recorded at different studios all over the country or world and later mixed.
After working hard in the studio to complete one of Jimmy's 32 albums, Buffett and crew would usually get permission from good friend and former Pier House Owner, David Wolkowsky to have a party on Ballast Key, his private hideaway home located ten miles west of Key West. A flotilla of boats took everyone to the island to celebrate. Mr. Wolkowsky has since passed on and his island home was donated to the National Wildlife Refuge.
JL Jameson not only made the trains run on time during the extensive Jimmy Buffett tours, he managed the studio for every album Jimmy had recorded since opening Shrimpboat Sound Studio.
One of the special features of the Shrimpboat Sound Studio was the vintage 1969 Neve mixing console made in England. It's famous for its warm and amazing sound qualities – a 1970 model is currently listed on Reverb for sale at $356K plus $5k shipping. Buffett purchased the Neve console from Gordon Lightfoot in the late 1990's and it has been the heartbeat of Shrimpboat Sound studio ever since.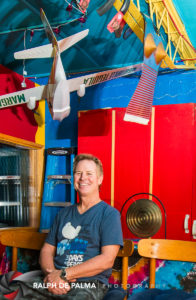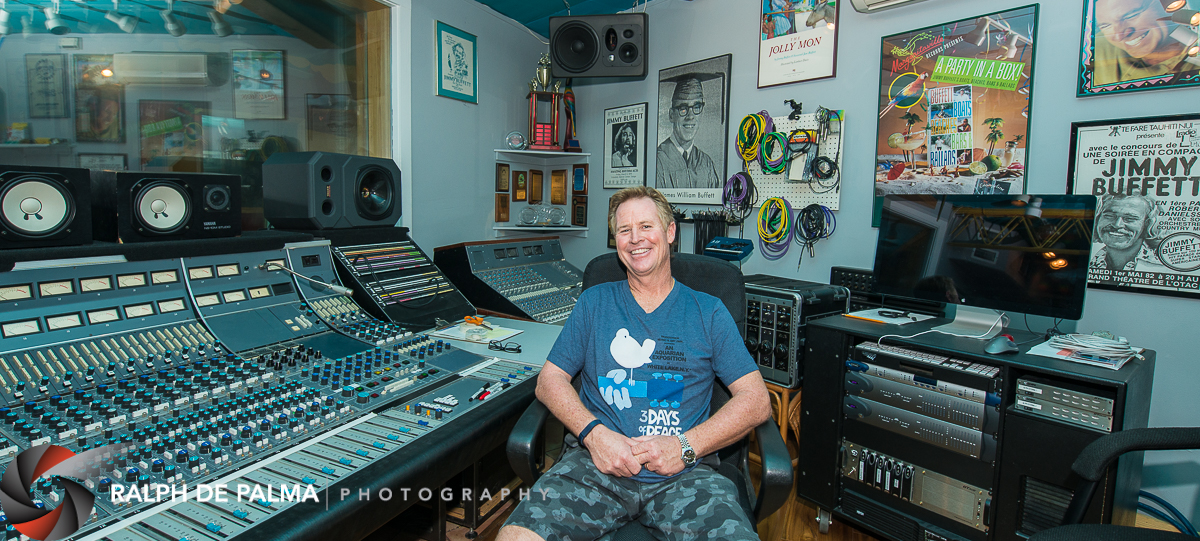 There is only one technician that works on it and he drives down from Miami with a box of tubes and parts and keeps every fader, light, and gauge meticulously working. Jamison warmed it up one day to proudly show it off, explaining how the high-end sound engineers would come in to record and almost always ask, "Now tell me what doesn't work". He said that he would just fold his arms and smile.
Other artists continue to record at Shrimpboat Sound. In 2021, Jimmy Buffett partnered with Rams Head Key West to help book recording sessions. This studio is a Key West treasure and an inspiration to those that use it like George Strait, Alan Jackson, James Slater, Zack Brown, Kenny Chesney, Old Dominion, and, of course, Mac McAnally.
When you walk into the studio, there is a great vibe from all those famous Jimmy Buffett recordings at Shrimpboat Sound. This Key West treasure is slated for a complete rebuild in the very near future and when asked, JL Jamison suggests, "Just keep it the same."
We all thought Jimmy Buffett was immortal. His music will be around forever and as long as it still brings joy and happiness, Jimmy Buffett is still with us. Thanks in part to all the wonderful recordings from inside Shrimpboat Sound.
Jimmy never sat for an interview but check out the story of Jimmy Buffett's favorite "roadie" JL Jamison, in The Soul of Key West, Volume II at:  https://soul-of-keywest.com/volume-2/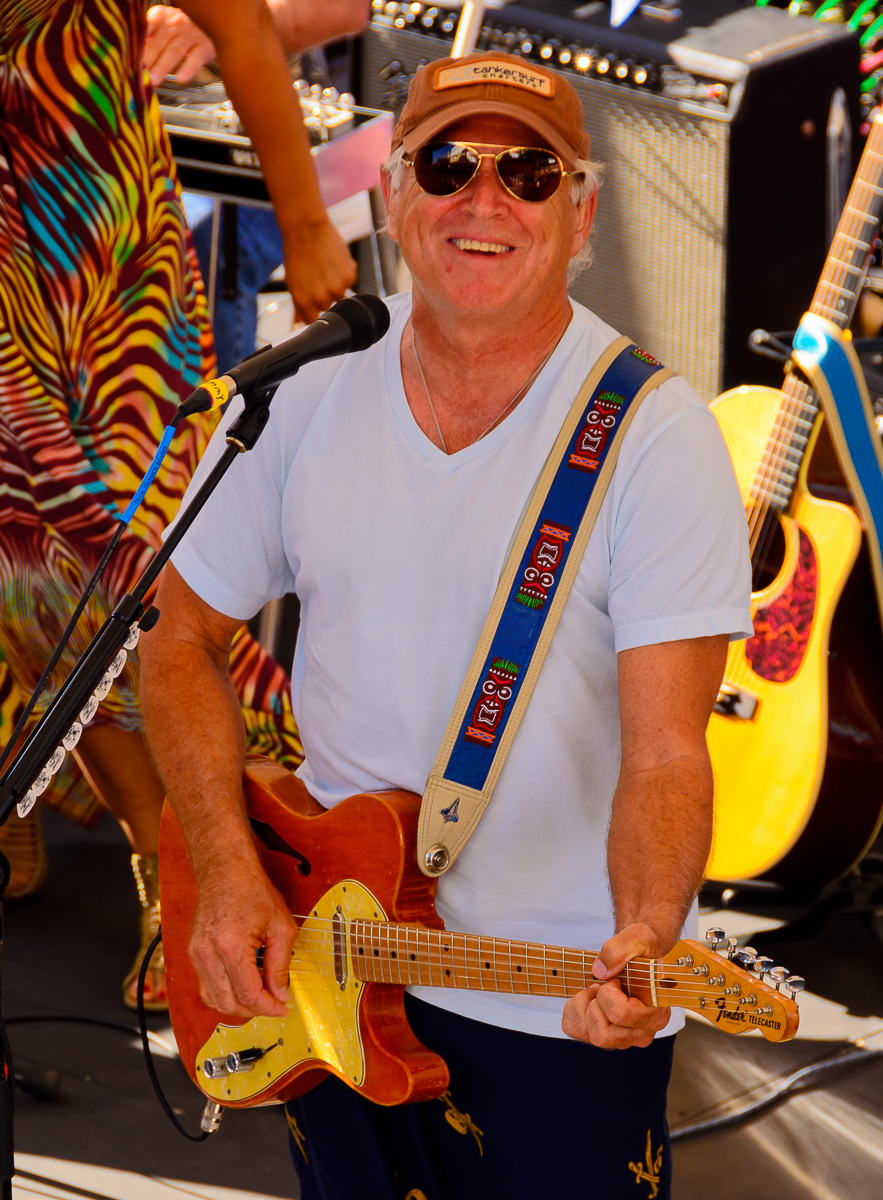 5 Comments