Walter Yarbrough    "A much better person because of music"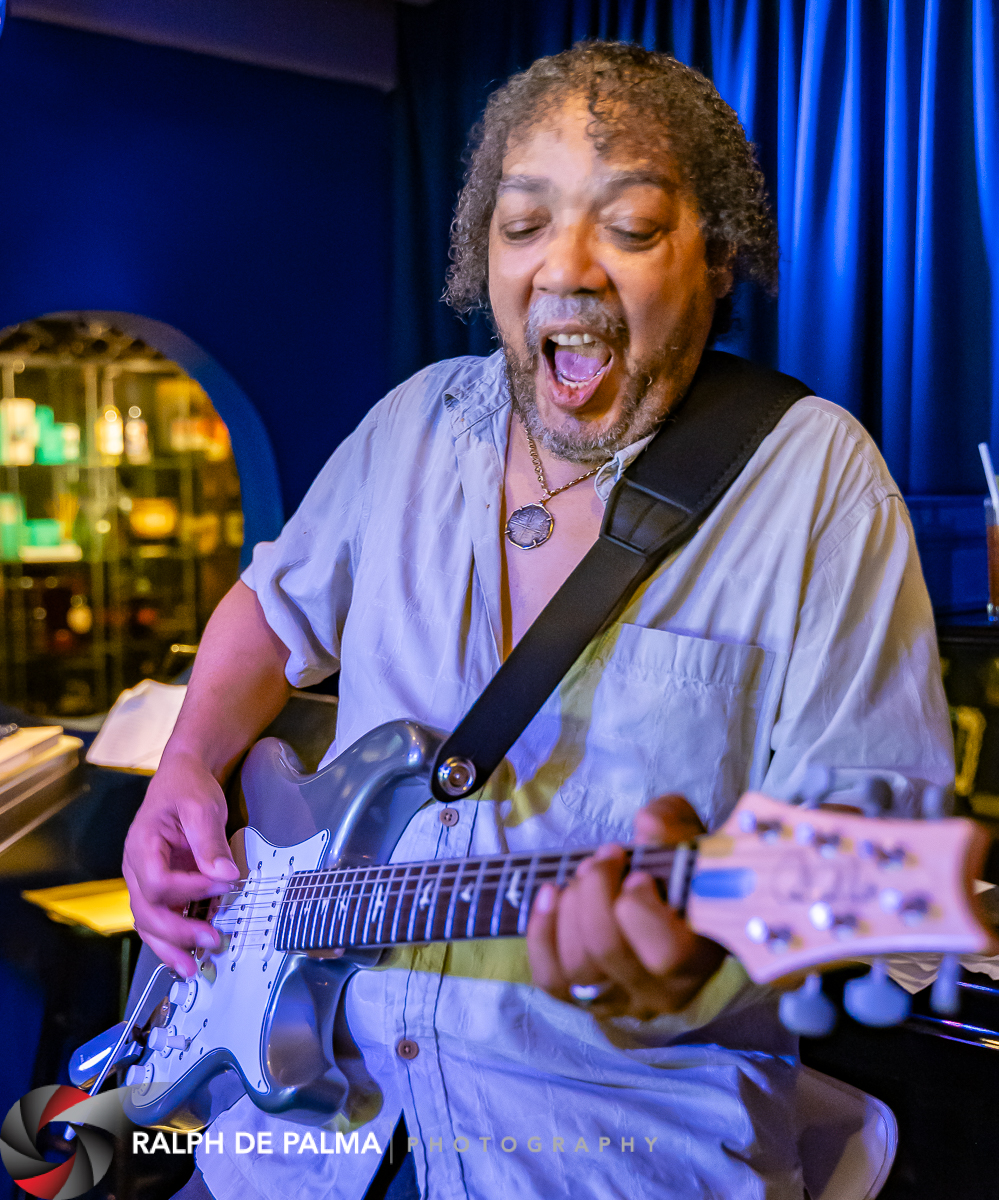 Walter Yarbrough is from Albany, New York.  A younger brother received a guitar when he was six but quickly gave it up. Walter confiscated the guitar and never stopped playing. He bought a Beatles album and the sheet music to go with it. He soon heard Jimmy Hendrix and Eric Clapton and made the career decision that playing the guitar was what he was meant to do.
Yarbrough was a member of the Catholic Youth Organization which had a band. In 1966, at age 12, his first performance was with a high school band. His first guitar solo song was during "House of the Rising Sun". Most of his friends went to music schools and had careers in music. It seems that happened to a lot of baby boomers in the 60s and 70s. One friend went on to perform with Blood, Sweat, and Tears while another played bass for Bruce Springsteen.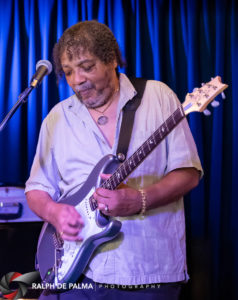 It was difficult to get good sheet music for rock and roll in the early years so Walter learned songs 'by ear'. He would listen to music on the television and then try to play along which drove his family crazy. It's a point of pride today that Walter can get on stage with most bands and play along after all these years. It has become easy–he says "it's like whistling."
Early in life, Walter was a technician with IBM (then AT&T) at the now famous Bell Labs. While at Bell Labs, they would have an annual meeting of engineers and ask, "What do you want to build this year?" Some very crazy ideas hit the chalk board. He worked five years for Bell Labs. He said his lab "was the biggest free Radio Shack in the world." Bell Labs expected their technicians to work on several projects at a time, with all the electronic parts available that one could imagine. He says it was the most creative environment possible. After the anti-trust suit caused the breakup of AT&T in the late 70s, Bell Labs was spun off and the environment changed drastically. Walter took a cash buy-out in the early 80s.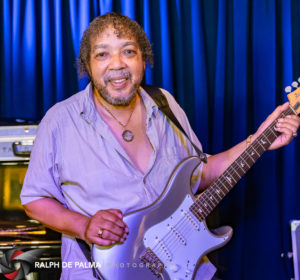 Yarbrough missed playing guitar so, in 1985, he began playing reggae music with a band that was made up of Jamaican and Haitian musicians, and almost invariably, a blonde-haired white keyboard player. They performed together for five years.
His reggae band shared a venue in Saratoga, New York with Pete Jarvis's band, the Crispy Critters, and heard a lot about Key West. Jarvis insisted that Walter give Key West a try. In 1991, Walter and his beautiful redhead girlfriend, Susan Wilson, bought two roundtrip tickets and quickly found themselves walking on Duval Street. About a week later, after getting an apartment and a steady gig at the former RumRunners on Duval Street, they soaked their return tickets in 151 proof rum and burned them.
About two years later, Walter and Susan were married on a brand-new Sebago ship that Walter had been playing sunset gigs. The Pier House Food and Beverage Manager was a friend and hosted a roof top reception with a prime rib buffet at a ridiculously low promo night rate. Christine Naughton and her jazz band performed. Their wedding success helped convince Walter and Susan that they had found a home. They will soon celebrate 32 years together.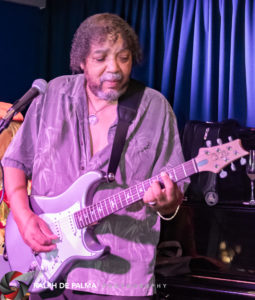 After an extended medical layoff, Walter wanted to get back into rock and roll music. He connected with Paulie Walterson and the Bubba System, performing with them for several years. Later, he began performing with Gina Maserati and filling in with other bands.
Yarbrough is currently putting together a new band called Sweet Papa Walt and the Jam. They have purchased some new equipment and are rehearsing. They're tightening up their music to include Al Green, Ben E. King, Bill Withers, Steely Dan, The Neville Brothers, Rare Earth, some Beatles music like "When My Guitar Gently Weeps", and some of the 'prettier' Eric Clapton songs.
Yarbrough remembers the early years he couldn't even swim when he arrived in town. He quickly found himself living on a 35 foot Morgan sailboat in Garrison Bight, across from the Hukilau where Coffee Butler performed until 1 am, with late night $1 draft beers. He and his wife would often venture out for an evening, sitting at Coffee's piano until closing. It didn't get any better than that.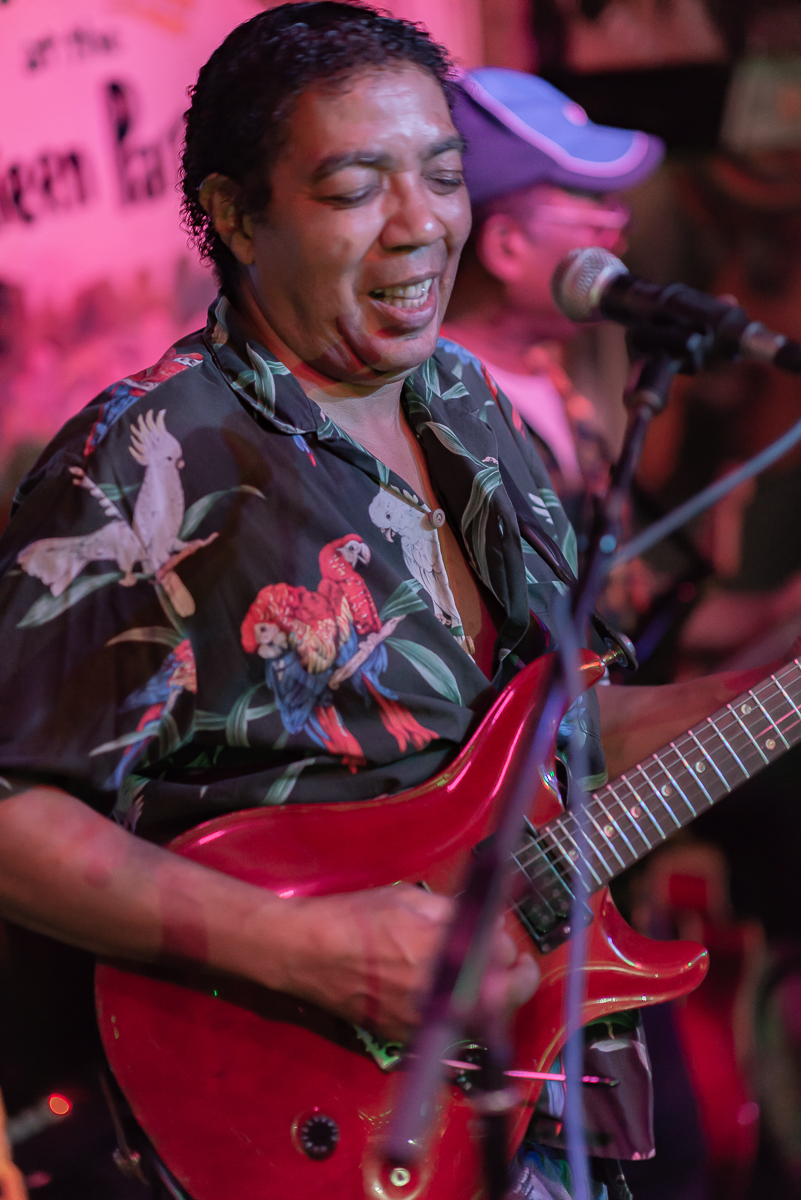 There are no comments yet, add one below.