Midsummer Night's Swing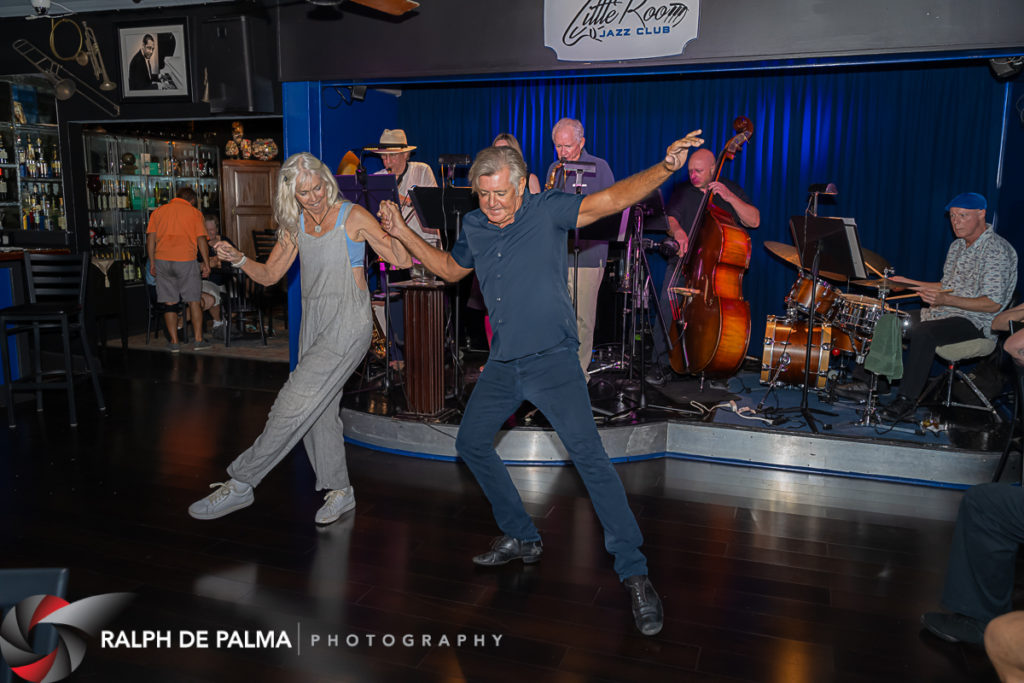 Over the years, the music industry has evolved from vinyl albums, cassette, 8-Track tapes, CDs, Music Channel Videos (MTV), streaming audio music, and now with advent of broadband internet, live video streaming performances. Music streaming websites are capturing more of the market. Music is posted, shared, and, sometimes, downloaded illegally. None of that ever benefits the music artist.
Thankfully, one area of the music business that is doing well is live music, especially in Key West. Live performances in clubs/theaters/large venues are healthy, fresh and attract new blood. The musicians and vocalists always get paid. Maybe not 'beyond their wildest dreams' but many are able to make a good living doing what they love.
Mike Gillis once said, "People are dying for good music, even if it's not world class. If it's just organized, they'll love it." The Key West music scene continually evolves, moves on, and gets stronger. Today, we are experiencing a changing of the guard from older musicians that performed here for decades to younger new musicians. New licks and riffs will be played. There will be new stars and new songs that will become frequent requests.
New music is often based on older styles. One such era that is being revived by many of the younger generation is Swing. New variations of old style Swing Jazz is gaining popularity. Swing music and dancing took the country by storm in the 20s. It's proving to be a storm that never really ended. East Coast Swing developed in the 20s & 30s in Harlem, first by band Leader Cab Calloway. It was soon followed by a number of variations-West Coast Swing, Carolina Shag, Lindy Hop, and bouncy Jumpin' Jive.
Today, Swing dancing is becoming popular again with music loving dancers. We have been celebrating this new adaptation of the 100-year-old Swing music phenomena every Wednesday in August at the Little Room Jazz Club.
The new five-piece Paradise Swing Band consist of bandleader Joe Dallas, Jr. on upright bass and trombone, Tony Elitcher on woodwind instruments and the harmonica, Donna Deforrest on saxophone and flute, Les Dudley on tenor sax and Hal Howland on drums. They love to play and help preserve America's art form of Swing Jazz. "This band was created to be featured at the Little Room Jazz Club specifically using members and talented musicians who love to play this music", said Dallas.
By the time you read this article, there will have been three Midsummer Night's Swing dance sessions. Luckily, there are five Wednesdays in August. For good measure, superstar dance instructor Lucy Carlton will be offering a free Swing Dance lesson during the planned half hour break starting at 9:00PM. The Little Room Jazz Club's former Broadway dancer and club manager, Denis Hyland has installed rotating mirrored ball for the occasion and will enlarge the dance floor area to make room to Swing.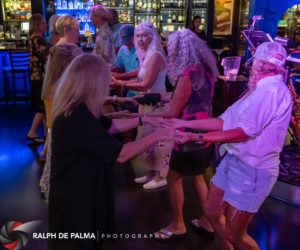 Joe Dallas Jr.promises to play all the Big Band era swing, with a special tribute to Glenn Miller's famous "In the Mood." He has a complete repertoire of Swing and Jazz standards like "Woodchoppers Ball", "Moten Swing", "Sing, Sing, Sing", "Jersey Bounce", "Satin Doll", and many more. To keep the dance floor full, his set list will include Cha Cha Cha and Latin jazz music.
Key West is always leading with live music. Plan your Wednesday to join Denis, Lucy, Joe and the Paradise Swing Band for a very fun night of jumpin' jive dance at the Little Room Jazz Club from 8:00PM-11:00PM.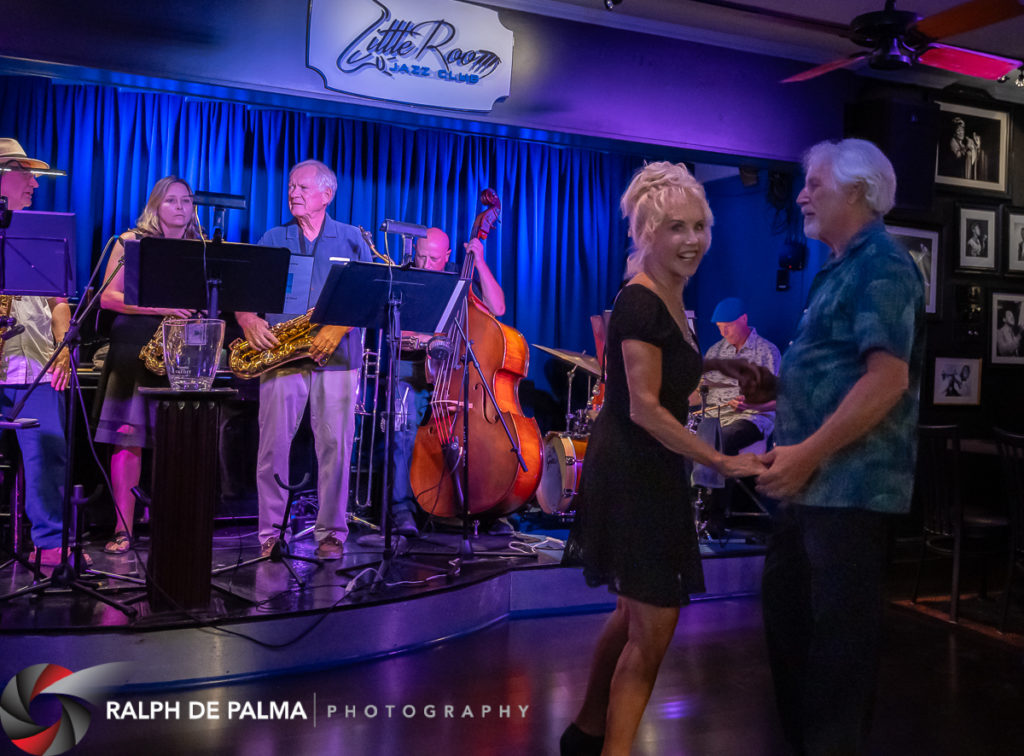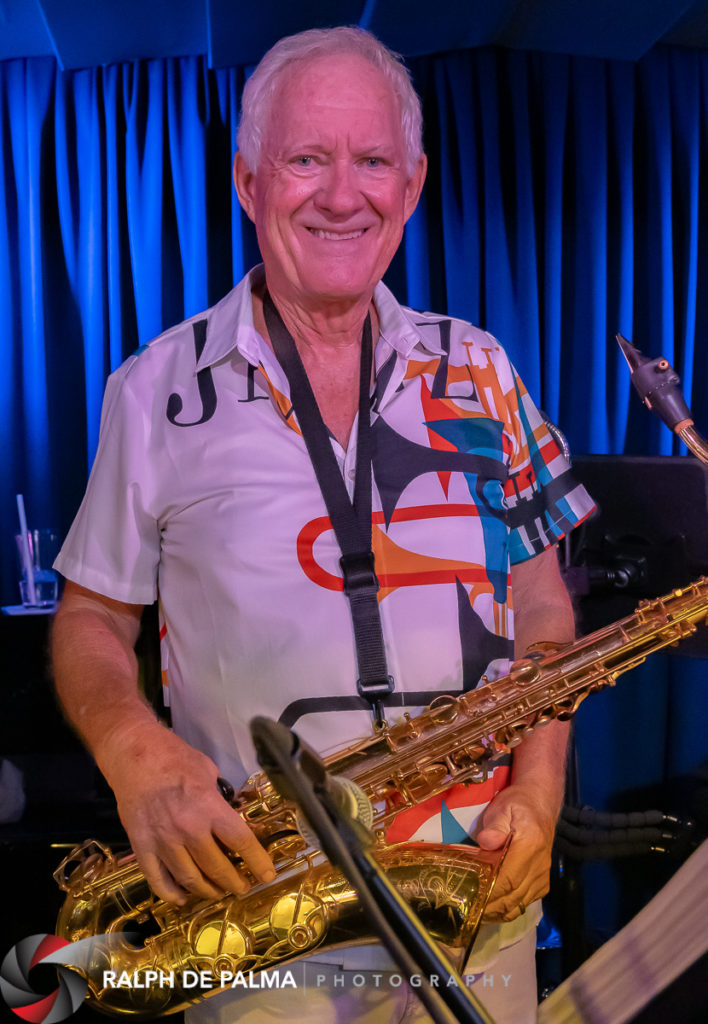 There are no comments yet, add one below.