The Philosophy of Piano Moving – The Movie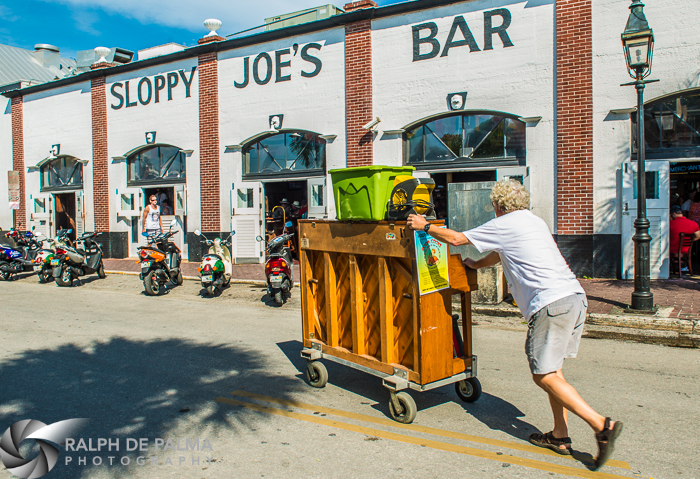 Early 2018 Steve Panariello, Chad Newman, and myself conducted a series of meetings to develop the scope of a video documentary of the Key West music scene. The concept was to produce a three dimensional video version of my books the "Soul of Key West". We applied to the Knight Foundation to fund the project but were turned down. In hindsight I should have tried a few other sources.
After much discussion we had "storied" several scenes for examples of the Key West music scene. We had scoped out a scene of Bill Blue driving a Cadillac convertible across the Seven Mile Bridge singing "Pretty Girl, Cadillac, and Some Money". I was on Duval Street one afternoon and Tom Conger was riding his tricycle with his standup bass guitar sticking up in the basket on Green Street heading downtown just then Barry Cuda was heading in the opposite direction pushing his piano to his gig at BOs Fishwagon. They passed each other and waved.  Scenes abound all over Key West of musicians carrying instruments on bicycles and scooters.
We recorded this clip Barry Cuda called "The Philosophy of Piano Moving", a few years ago. It was to be used as a promo trailer to promote our video documentary of the fantastic KW music scene. Our first project funding proposal was unsuccessfully. Chad went to work for the TDC.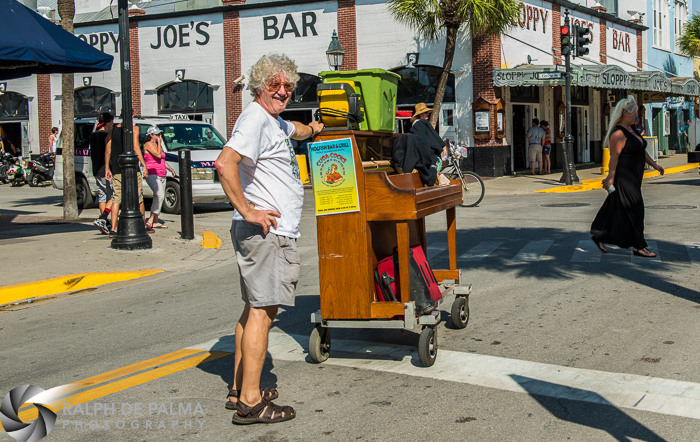 This is the best Key West music video promo that no one ever saw.
Steve got twice as busy, and I started producing concerts at the Key West Theater.
In hindsight I should have pursued more funding options.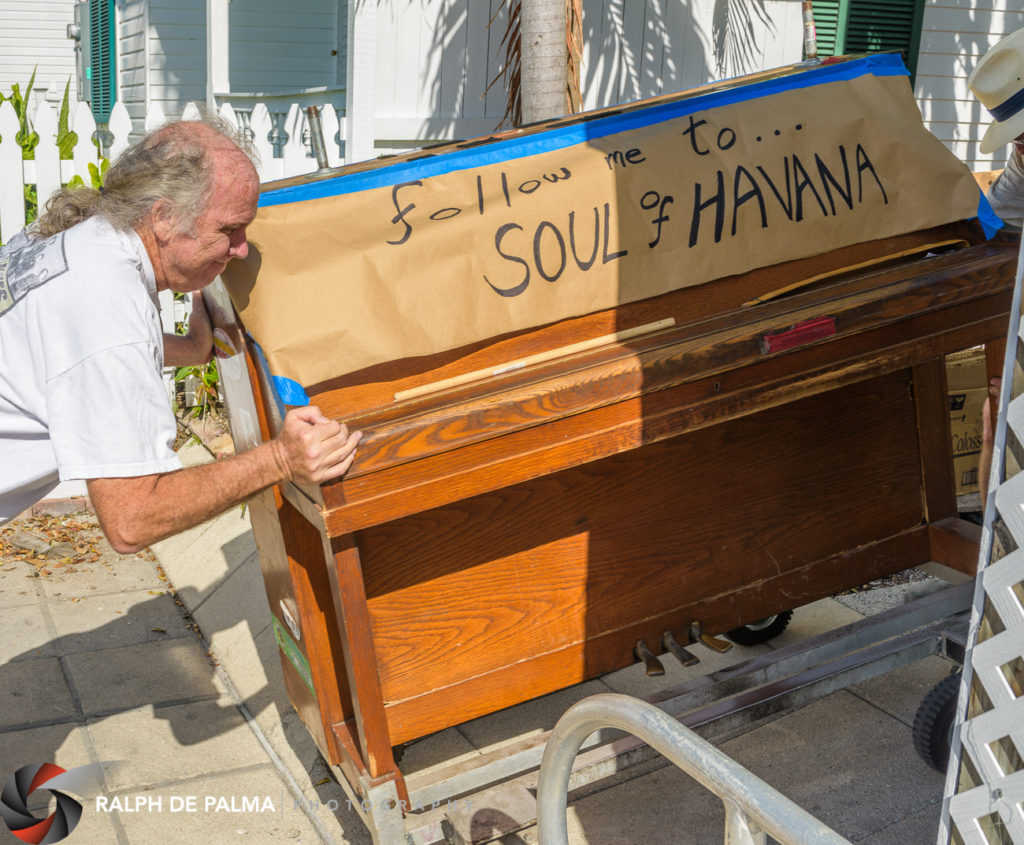 There are no comments yet, add one below.