Tim Hollohan   "I got lucky with a lot of stuff"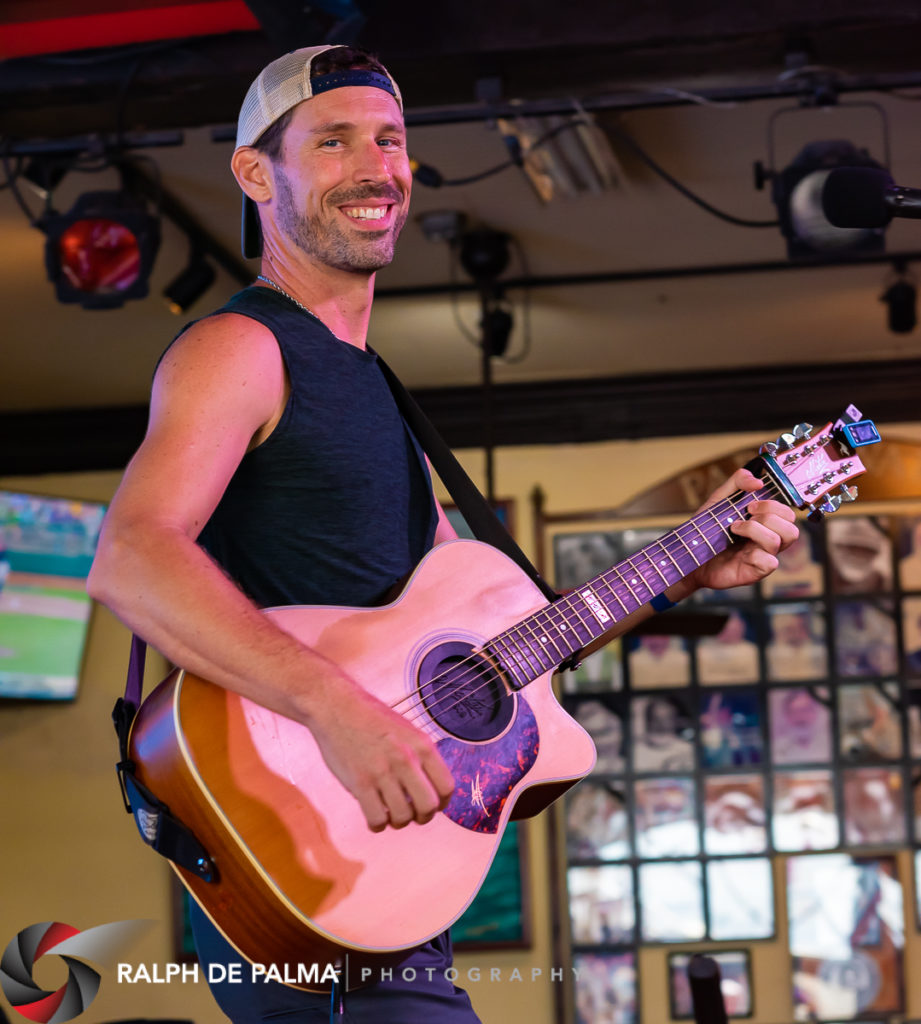 Growing up in Columbia, South Carolina, Tim's father played ten different instruments. He started Tim on the mandolin. Tim began playing gospel and bluegrass music at churches, county fairs and other events with his father and an uncle. He and his three younger siblings had a fun family life in the Bible Belt. They had an upbeat faster version of the National Anthem, with a banjo, that they performed at the opening of local minor league baseball games.
After graduating from high school in 1997, he attended Charleston Southern University.  Hollohan had a friend that lived on Sullivan's Island, and they would sit on the third-floor roof, overlooking beautiful Charleston Harbor, playing guitars and writing songs. Along with a younger brother and cousin, Andrew Gunning, they formed a band called Sullivan's Roof.   At age 21, he played his first gig at Cheeseburger in Paradise in Greenville, South Carolina.
Hollohan always loved the music of Jimmy Buffett, the mystic of Margaritaville, and would vacation in Key West every chance he got. He finally took a sales job in Key West and lived on Big Pine Key in 2010. Tim claims, "I got lucky with a lot of stuff." He got his first Keys music gig at Rob's Dog House. A friend of the manager of Hogs Breath Saloon heard him perform at Rob's and advised them to hire Tim.
Within two months after arriving in Key West, Hollohan played gigs at Willie T's and Hogs Breath Saloon. After getting an afternoon gig at the Schooner Wharf Bar, he committed to playing music full-time. While performing in Key West, he met Nick Norman and Joel Rush who were from the same neck of the woods in South Carolina. His cousin Andrew soon joined him performing in Key West.
Later, Hollohan landed a steady gig at Sloppy Joe's. In March 2016, Kenny Chesney played a gig at Sloppy Joe's and Tim was selected to play music before Chesney performed. The gig was kept secret but the Coconut Telegraph drums beat pretty loud. The place was packed and the crowd spilled over onto Green and Duval Streets.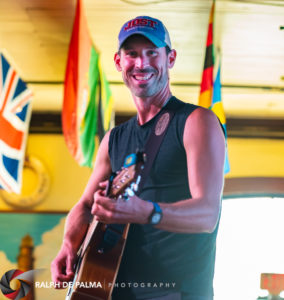 After the gig, Hollohan connected with Kenny Chesney's Blue Chair Bay Rum organization and has performed several events for them. He has since met Kenny Chesney several times. Chesney came by the Hogs Breath one night while Hollohan was performing. Tim was playing an obscure Chesney song. Later, Chesney asked Tim, "How do you know all those old songs."
On April 16, 2023, the day before Chesney performed at the Tortuga Music Festival, Hollohan performed at the Elbow Room in Fort Lauderdale. He had performed the night before for the Kenny Chesney Tour Bus group at Bahia Mar Resort. For three hours, he played Kenny Chesney songs to a large crowd and he noticed whenever he stopped singing a lyric, the crowd would pick it up and sing along. They knew every word.
In 2012, a good friend who is originally from Hungary, Erika Karolina Maté brought her friend Andrea, who was also from Hungary, to hear Tim play at Willie T's. Tim said that Andrea walked in, stayed about ten minutes, and left. Tim told Erika she was the most beautiful woman he had ever seen. He quickly took Andrea to dinner at Santiago's Bodega. They soon married, have two children, and have been together ever since.
Before COVID, Hollohan would perform 15 gigs a week. He's cut down to 10-12 gigs a week now. He loves classic rock but when a request comes in for Taylor Swift or Justin Beaver, he can cover those and help people enjoy themselves.
Key West is full of musicians that are not the most talented or gifted but they are fun and entertaining. Jimmy Buffett would often say, "I'm not the best singer, I'm not the best guitar player but I'm the best Jimmy Buffett." Songwriter Jimmy Buffett had the ability to tell a story and be great fun.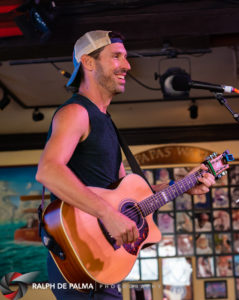 The passing of Jimmy Buffett was a shock, and Tim feels we in Key West owe so much to him. He took his wife and young children to Buffett's last concert on February 11, 2023 at the Coffee Butler Amphitheater. Tim feels he probably would have never moved to Key West nor met his wife Andrea had he never heard Buffett and his music.
Kenny Chesney was in the Keys on his boat when he heard the news of Jimmy Buffett's passing.
He quickly posted a video on Facebook playing his acoustic guitar, performing "A Pirates Look At 40", alone on a beach somewhere in the Keys.
4 Comments