What If ….
By Ralph De Palma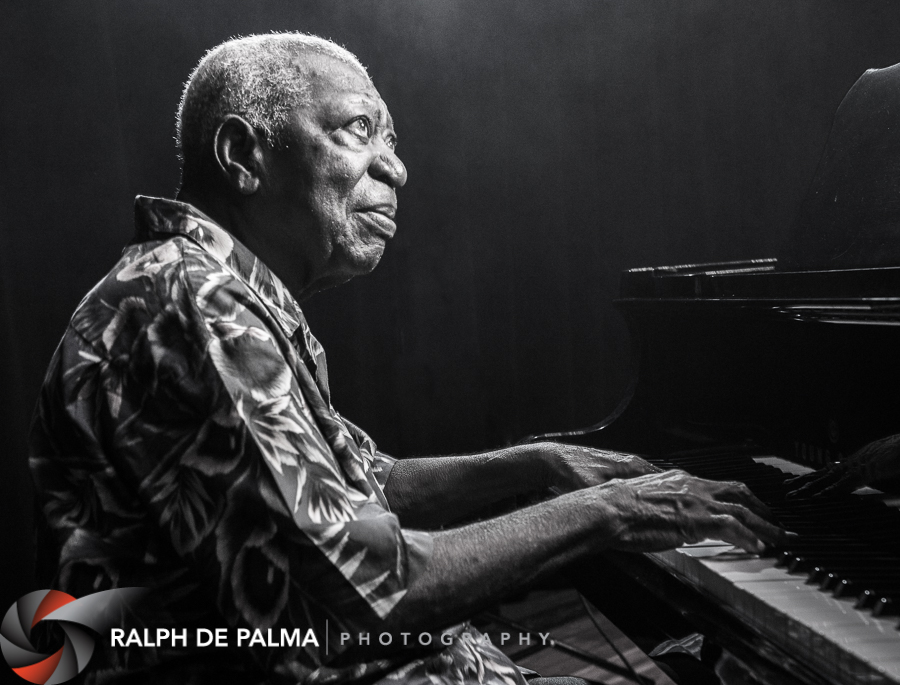 A while back, former Key West pianist Dave Burns and I were discussing Key West legendary performer Coffee Butler. Both Dave and I lived in Miami during the 60s and 70s when Miami Beach would see major artists, like Frank Sinatra, Dean Martin, Tony Bennett, Guy Lombardo, and Count Basie during the winter season, at the huge venues like the Starlight Room on top of the Doral Beach Hotel, the Fontainebleau, and others. Arthur Godfrey broadcasted live from the Kenilworth, Jackie Gleason worked from the Miami Beach Auditorium (now Jackie Gleason Theater) and Ed Sullivan hosted a weekly network TV show from the beautiful Deauville Hotel.
The New York Times would publish a schedule of big acts on Miami Beach during the winter season. A 1960 article listed the performances for major Miami Beach clubs like the Fontainebleau, Eden Roc, Deauville, and Carillon. It was a long list. Miami Beach was a star filled runway. The Beatles performed on the Ed Sullivan show twice on the beach.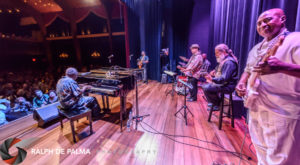 Dave performed in a number of jazz clubs in Miami and Miami Beach and knew all the acts. While discussing the wonderful times in Miami, we began to play some mental gymnastics and conjured a magical 'what if' regarding Key West Legend, Coffee Butler. Dave agreed the level of talent Coffee possessed could have easily caught the attention of even a mediocre Miami promoter and given him an opportunity to play that huge grand piano in the beautiful Starlight Room, twenty floors above Collins Avenue on top of the Doral.
The 'what if' idea came to me while listening to Coffee & the Cups' album, Let'em Talk. The recorded music is great. The songs are jazz standards and popular soul tunes including three Coffee Butler originals. They recorded the album live in 1968 at the Cuff Link Lounge, a Ft. Lauderdale Holiday Inn owned by the Key West Toppino family. The Key West based trio, Coffee, Marvin Bosa, and Bobby Lowe, would frequently appear in their club. "Let'em Talk" was Coffee's wife, Martha, favorite song, and he would perform it at almost every gig. Coffee's voice was vibrant, bold, with a melodic blend of Louis Armstrong and a Caribbean soul.
After listening and discussing the live recording with Marvin Bosa's son and Dave Burns. I conjured a magical "what if." What if that 1968 audience, hearing Coffee's album being recorded live, included a Miami Beach music promoter that was affiliated with some of the larger acts performing during the winter season. This was very much in the realm of possibility with the aggressive nature of local Miami music promotion. Even a second-tier promoter would have easily recognized Coffee's talent and booked him to open for an A-list talent scheduled in Miami Beach.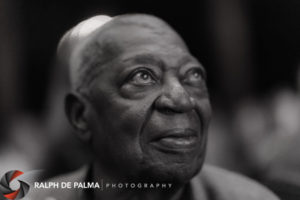 Further conjuring has this mid-level promoter with a performer that is getting rave revues and takes him to the next level, an opening act at the Starlight Room, during the season. Let's imagine next season, the word gets out and an A-list promoter is in this audience and signs Coffee Butler to a recording and touring contract with a big label. Here is where some serious conjuring would be required as Coffee's wife would have seriously objected to leaving Key West. Undoubtedly, the memories of Coffee's friend Fats Navarro's untimely death at age 27 would have been invoked, but 'what if'.
All three of us felt that Jackie Gleason or Ed Sullivan could have been pretty persuasive with Coffee and Martha, along with very serious national music promotion. What if the "Key West Louis Armstrong" was setup behind the huge grand piano in the Starlight Room, accompanied by a full orchestra, singing, "What a, Wonderful World", opening for an "A" list performer like Dean Martin who hops on that piano, slides over to Coffee, and joins in for a duet.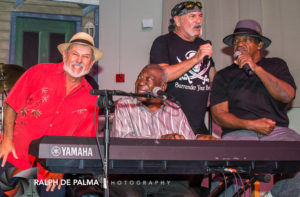 My 'what if' mental gymnastics are now completely out of control and have the pride of Key West, Lofton Ambrose Butler, playing every large venue in the nation within a couple of years, and selling millions of albums, long before Jimmy Buffet released Margaritaville.
But reality sets in and I remember the renaissance of Coffee Butler's musical career after being coaxed out of retirement for a 2015 performance at the Studios of Key West. This was followed by five sold out performances at the Key West Theater through 2019.  "Yes I think to myself, What a Wonderful World" we were the lucky ones that heard him sing that beautiful song one more time.
2 Comments